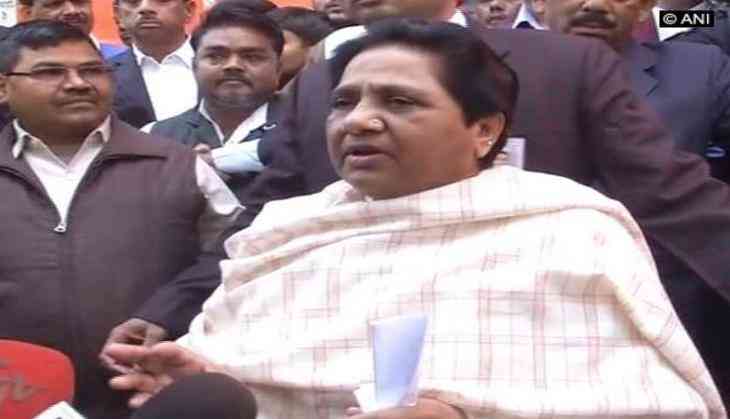 Bahujan Samaj Party (BSP) chief Mayawati on 2 December alleged the Bharatiya Janata Party (BJP) tampered with the Electronic Voting Machines (EVMs) in the Uttar Pradesh civil body polls.
"The BJP has tampered with the EVMs in the assembly elections of 2017, as they did back in 2014. Even in these civil body elections, they tampered the electoral process, otherwise our mayors would have won. Overall they were unable to make us lose, as the BSP came second in position," Mayawati, who visited here to pay a tribute to Buddhist monk Pragyaji, said.
Mayawati further said it was not just the Dalits, but other communities like the Backward Classses and the Muslims also supported them in the polls.
"We are taking with us people from all communities because BSP believes in 'Sarvjan hitae, Sarvjan Sukhaye' (everybody's interest and everybody's happiness). When we won in Uttar Pradesh, we ran our government on this slogan. What is good for us is that along with Dalits, the upper class, and the Backward Classes and the minority sections," she added.
She further challenged the BJP to remove the EVMs and start using ballot papers.
"I challenge the BJP today. If they are honest and believe in the Constitution, then they should remove the EVMs and start using ballot papers. If they claim that the nation is with them, they should keep aside the EVMs and put up ballot papers. If they hold elections with ballot papers, they will not win," she said.
The BJP secured a massive victory in the civic polls in Uttar Pradesh on Friday.
The BSP won the mayoral posts in Aligarh and Meerut. Akhilesh Yadav-led Samajwadi Party failed to win a single mayoral seat.
-ANI