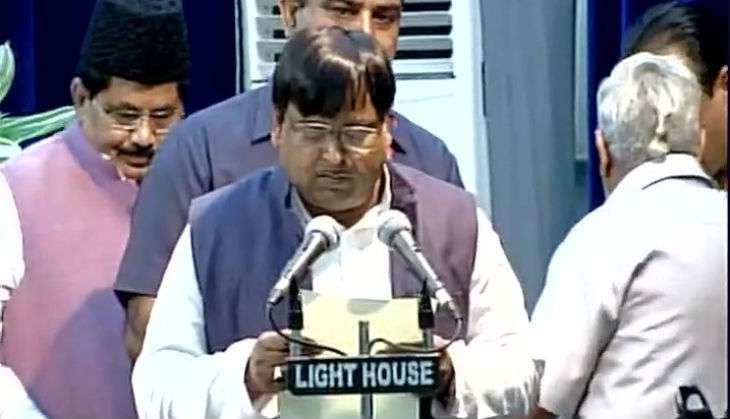 Uttar Pradesh Chief Minister Akhilesh Yadav expanded the state cabinet on 26 September and re-inducted tainted former Mines Minister Gayatri Prasad Prajapati amid controversy.
Governor Ram Naik administered the oath of office and secrecy to the new ministers at Raj Bhawan.
Shankh Lal Manjhi, Narendra Verma, Abhishek Mishra, Riyaz Ahmed, Mohammed Ziauddin Rizvi and Gayatri Prasad Prajapati took oath as Cabinet ministers.
This may be the last reshuffle of his council of ministers ahead of the Assembly election in early 2017.
Prajapati's re-induction has come as a part of a compromise formula to douse the flames in the Yadav clan that took the hue of a major political crisis recently.
This was the eighth expansion of the Akhilesh Yadav government since it assumed office in 2012.
Prajapati began as Minister of State for Irrigation in February 2013 and was moved to the lucrative berth of mining, directly under Yadav who handled that portfolio.
In July 2013, Yadav elevated Prajapati to MoS (Independent Charge) and in January 2014, he was made a Cabinet Minister.
-With PTI inputs