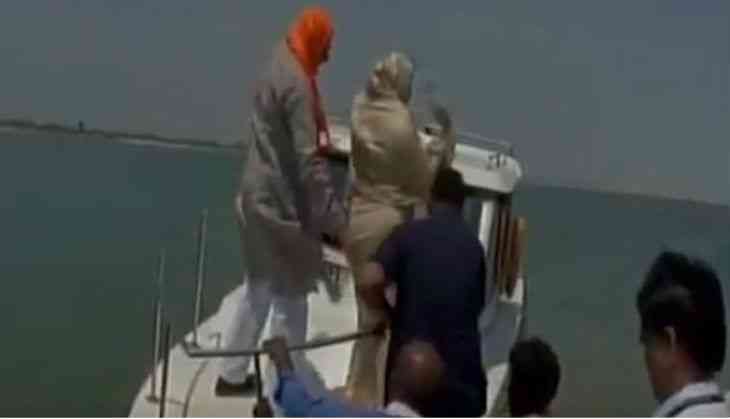 Bharatiya Janata Party (BJP) MP Priyanka Singh Rawat was seen throwing a plastic water bottle into the river Saryu in Gonda.
She was on an inspection of an embankment along with Uttar Pradesh's Water Resources Minister Dharampal Singh and other officials.
With a plastic bottle in hand, the BJP leader from Barabanki was the first one from the team to get onto the boat for the inspection.
Holding the bottle, the minister who didn't know what to do with it, simply tossed it into the river.
When asked about the incident, Dharampal Singh said, "I said (we) should not (throw it into the river). We will not allow the Ganga to be polluted."
Priyanka Rawat, on the other hand, didn't comment on the matter.
This comes as an embarrassment to the BJP Government, as the 'Swachh Bharat' Mission is the Centre's poster project promoting cleanliness.
In his Swachh Bharat Mission, Prime Minister Narendra Modi had earlier launched a 20,000 crore conservation mission to clean up Ganga in June 2014 to accomplish the twin objective of effective abatement of pollution, conservation and rejuvenation of National River Ganga.

- - With ANI inputs