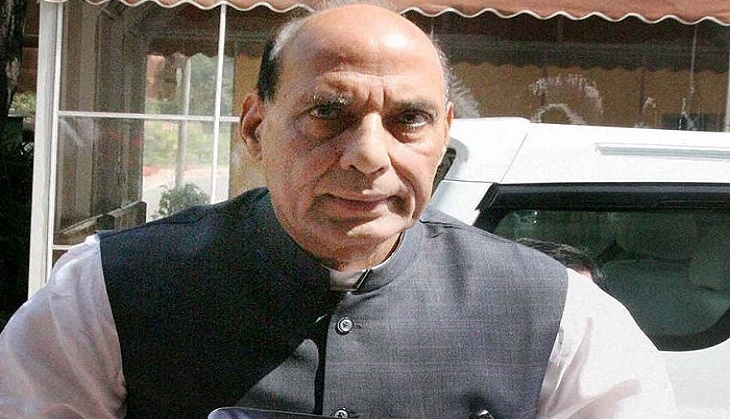 Amid speculations that he may be projected as the BJP's chief ministerial face in Uttar Pradesh, Union Home Minister Rajnath Singh today skipped a poser on the same terming it as 'hypothetical'.
"This is a hypothetical question, I am already at one place," said Singh when asked whether he was the BJP's candidate for the top post in Uttar Pradesh.
Stating there is no dearth of leaders in Uttar Pradesh, Singh said that his party would form the government with a 'clear majority'.
"The Bharatiya Janata Party will get a clear majority in Uttar Pradesh assembly polls. Taking note of the Centre's performance under Prime Minister Narendra Modi's leadership, the people feel it is important that India's largest state must have a BJP government," he said.
"The BJP will win here with clear majority and form the government," he added.
Rajnath, who is one of the most prominent BJP leaders from Uttar Pradesh, is reportedly likely to play an important role in the party's campaign for the assembly elections to be held early next year.
According to sources, the BJP plans to project Rajnath as the party's main face in Uttar Pradesh so as to counter Samajwadi Party supremo Mulayam Singh Yadav and Bahujan Samaj Party (BSP) chief Mayawati.
--ANI