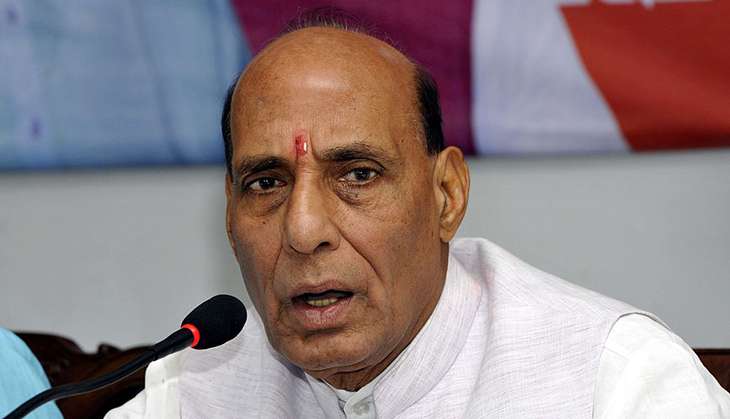 Union Home Minister Rajnath Singh, on 3 September, approved the use of chilli-based PAVA shells for crowd control in Jammu and Kashmir, instead of pellet guns. Pelargonic Acid Vanillyl Amide (PAVA) shells are non-lethal amunition which immobilise the target for several minutes. Rajnath Singh will lead an all-party delegation to the Valley on 4 September.
As controversy surrounded the increasing number of eye injuries due to the use of pellet guns in Jammu and Kashmir, a home ministry external panel was set up to find alternatives. The Valley, which has been seeing continuous unrest since 8 July after the killing of Hizbul Mujahideen commander Burhan Wani, has also seen protests against the use of pellet guns.
Hundreds of protesters have been blinded so far due to the use of these guns used by security forces to control the crowd.
Earlier, PAVA shells were on a trial for over a year at the Indian Institutue of Toxicology Research (IITR.) On the Scoville scale - the degree to measure the power of chilli - PAVA is categorised as "above peak".
Also Read: CRPF DG Durga Prasad compares use of pellet guns in J&K to wife-beating
Also Read: Feel sorry for injuries but won't stop using pellet guns, says CRPF DG
Also Read: Kashmir unrest: Expert committee submits report on alternatives to pellet guns