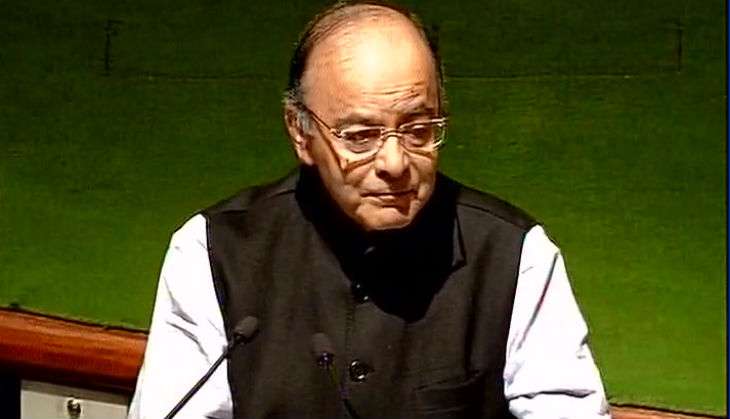 Amid demands by the Opposition to postpone the Union Budget by a day, Finance Minister Arun Jaitley presented it as per schedule after LS speaker Sumitra Mahajan called it a "constitutional obligation".
The focus of the Budget was on 10 themes including jobs, infrastructure, digitisation and fiscal management. The Finance Minister also highlighted three broad agendas for the government- Transform, Energise and Clean India- for FY-17.
While lauding the Demonetisation move as a bold and decisive move to curb black money, he said its impact will not spill over to the next year. Important announcements were made in areas including manufacturing and growth, agriculture, housing, rural economy, jobs, health, education, digital India, railways, infrastructure, investments and personal tax.
Also read: Budget 2017: 13 key announcements by Finance Minister Arun Jaitley
While the Budget speech was live, experts shared their reactions on the Budget provisions. Let us see what they have to say:
"The tone remains neutral with not so drastic surprises in terms of maintaining a sustainable fiscal consolidation roadmap. The 3.2% fiscal deficit target for FY 17-18 is largely in line with the expectation & the same has already been factored in the bond yields", Reuters quoted Shakti Satapathy, Fixed-Income Strategist, AK Capital, as saying.
Reuters also quoted Varun Khandelwal, MD, Bullero Capital as saying, "The fiscal deficit bit does not seem very credible. Jaitley is leaving room to exceed it at a later time. I think people will question the fiscal math over the next few days." "On tax reforms, the only worthy mention, and an intelligent one, is the selective reduction of corporate tax rate for companies below 500 million rupee turnover. This will encourage higher compliance at the lower level of the corporate pyramid where percentage of tax leakages is usually much higher."
Endless sops to the real estate sector, the most corrupt in India #CleanBudget

— Mihir Sharma (@mihirssharma) February 1, 2017
Abolishing FIPB is a good move #Budget2017

— Kiran Mazumdar Shaw (@kiranshaw) February 1, 2017
Consider it mix budget.Industry hoped lot more fr promotion of investment bt I think FM did whatever ws possible: DS Rawat,Gen Secy ASSOCHAM pic.twitter.com/nwTOQv6Kvu

— ANI (@ANI_news) February 1, 2017
One of positive things was in rural sector. There would be certain amount of wealth generation in rural areas: Naina Lal Kidwai #Budget2017 pic.twitter.com/JwTgTYe2aO

— FICCI (@ficci_india) February 1, 2017