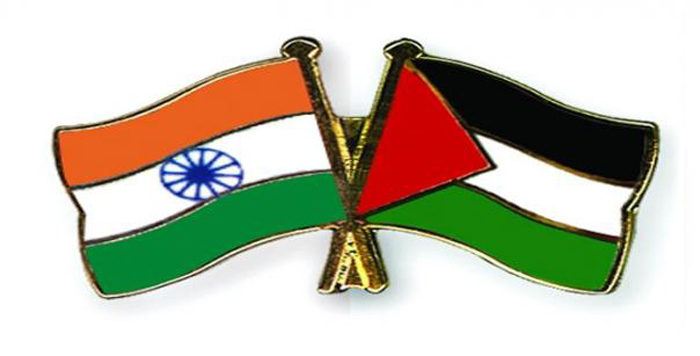 India's abstention to vote against Israel at UN Human Rights Council has not gone down well with the Palestinians.
The Ministry of External Affairs (MEA) had earlier claimed that India follows a policy of abstention for resolutions that refer any country to the International Criminal Court. But in an interview with The Indian Express, Palestinian Ambassador Adnan Abu Alhaijaa pointed out, "India has done such a thing in the past."
- Alhaijaa expressed shock over the move. He said that India has behaved differently in the past, especially when it had voted against Syria for UNHRC resolutions that were also referring to ICC. (India voted first against Syria on 23 March 2012 and then again on 1 June 2012).
- He also cited the example of China, who despite not being signatory to the Rome Statue, had no problems in voting for the same resolution.
- The ambassador further remarked that even the members of the European Union, once considered steadfast friends of Israel, have voted against the resolution.
- Recalling India's "rich history" of supporting Palestine, Alhaijaa said, that this abstention has send out a confusing signal concerning the ties of the two nations.
- Palestine on Wednesday had asked for an explanation from India's visiting Secretary (east) of the MEA, Anil Wadhwa, over India's abstention at UNHRC.
- On Friday, India refused to vote against Israel in a resolution related to strikes in Gaza over a period of two months in 2014 that left more than 2,200 dead, including 1,462 Palestinian civilians.
-The vote was on a report, submitted during the UNHRC's summer session in Geneva this year that blamed Israel for what it called "extensive use of weapons with a wide kill and injury radius."
- The resolution said that Israel should bring those responsible for human rights violations to justice, and called on Israel and Hamas to "cooperate fully with International Criminal Court (ICC)."
- The MEA had said on Friday that "India is not a signatory to the Rome statue establishing the ICC." It said that in the past also when UNHRC has made a direct reference to the ICC, the general approach had been of abstinence.
- However, the MEA denied emphatically that there was any "change India's long-standing position on support to the Palestinian cause."