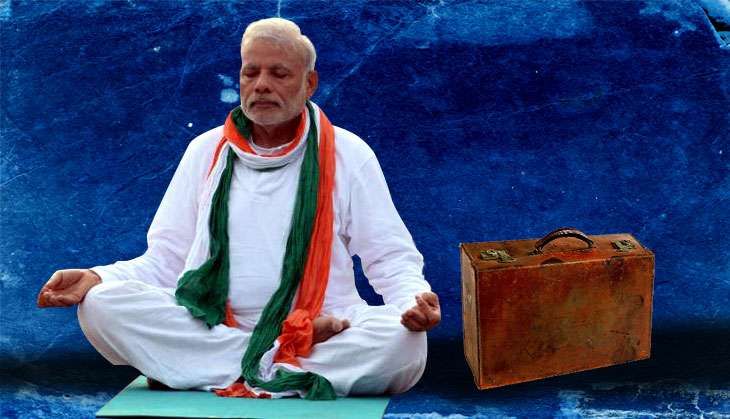 When Prime Minister Narendra Modi and his team of ministers launched the Pradhan Mantri Jan Dhan Yojana, little did they know that the pressure they put on the banking machinery to reduce the zero-balance account will come right back to haunt them.
The Pradhan Mantri Jan Dhan Yojana - launced on 28 August, 2014 - is a national scheme under which individuals with no bank accounts are provided accounts. The idea is to streamline financial, insurance, credit, pension and many more services for the poorer sections of society. According to information available, about 24.1 crore bank accounts having been opened till 31 August, 2016, with an accumulated balance of Rs 42,094.24 crore. The scheme has also entered the Guinness Book of World Records for opening the most number of bank accounts in one week.
Also Read: Cauvery row- Bengaluru on edge, 16 areas under curfew
What set out to be an ambitious project for the country, turned out to be an utter failure with banking officials simply trying to fulfill targets and create presentable data.
An investigative piece conducted by a leading newspaper finds out how bankers are working towards presenting inflated data.
Under pressure to reduce zero-balance Jan Dhan accounts, many bank officials are quietly depositing Re 1 from their own pockets or official expenditure to erase zero-balance accounts - and create presentable data.
There are more than eight crore zero-balance accounts. Various zero-balance account holders were in for a surprise when they found out that their accounts have a balance amount varying from 10 paise, to Rs 10. Most accounts had a Re 1 deposit. Many of the zero-balance account holders are poor individuals, unable to deposit even a rupee in the accounts.
Also Read: Don't be fooled by his Balochistan rhetoric, Modi's Pakistan policy is rash
As per RTI data, 18 public sector banks with their 16 regional rural subsidiaries have a total of 1.05 crore Jan Dhan Yojana accounts with deposits of Re 1.
Last month, Pradip Kumar Amat, Odisha's minister of finance and public enterprises had said that 97 lakh new bank accounts have been opened in Odisha under the scheme. However, 25% or one-fourth of these accounts had zero balance or no transactions, and hence yet to receive their passbooks.
The banking officials admitted that there's 'pressure' on them to show zero-balance accounts are falling in number. "There was a perception that so many zero-balance accounts means no one is using them, so there was pressure on us to change that," said one official to Indian Express.
Jan Dhan Yojana is a great initiative to help the poor and make basic services affordable for them. Yet, the pressure on banks is unjustified as it will just result in inflated data and faulty assessments.
0

SHARES
0

SHARES
0

COMMENTS
The Modi government has decided to follow a two-pronged strategy to deal with Pakistan. Leave no opportunity at any international stage to single out Pakistan as a country that spreads terror. And retaliate for its interference in Jammu and Kashmir by pointing to the human rights record of Pakistan in Balochistan and leave it to speculation that the Balochistan gambit may not remain only at the level of rhetoric.
Prime Minister Narendra Modi raising the issue of Pakistan's terrorism at all available global forums plays well with the domestic audience. However, whether his efforts will lead to the isolation or marginalisation of Pakistan internationally remains to be seen.
There is no certainty that even the United States with whom India is trying to forge closer strategic ties will give up on Pakistan any time soon. That will not happen at least till Afghanistan stabilises. That the US will continue to seemingly support India on terrorism emanating from Pakistan while also assuaging the Pakistanis was evident during US Secretary of State John Kerry's visit to India.