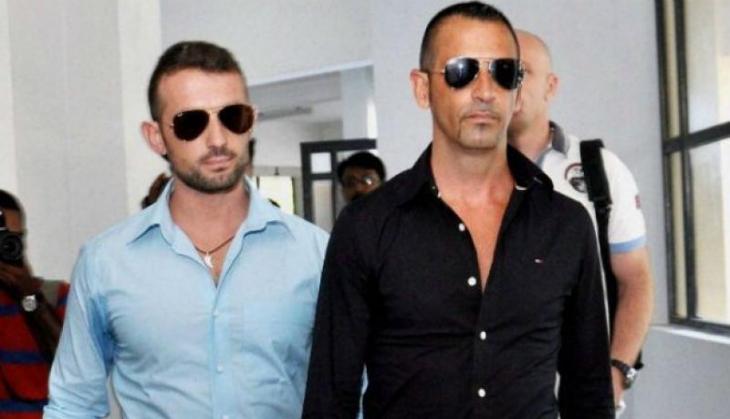 The UN arbitration court ruled on 3 May that Italy should return its marine Salvatore Girone if India manages to prove its jurisdiction in the case. Girone is among the two Italian marines who have been accused of the murder of two fisherman off the coast of Kerala in 2012.
"Italy and India shall cooperate, including in proceedings before the Supreme Court of India, to achieve a relaxation of the bail conditions of Sergeant Girone so as to give effect to the concept of considerations of humanity, so that Sergeant Girone, while remaining under the authority of the Supreme Court of India, may return to Italy during the present arbitration," the court order says.
The UN Tribunal has also asked India and Italy to report the provisional measures taken. The order also directs the President to seek information from the parties if no such report is submitted within three months from the date of this order and thereafter as he may consider appropriate.