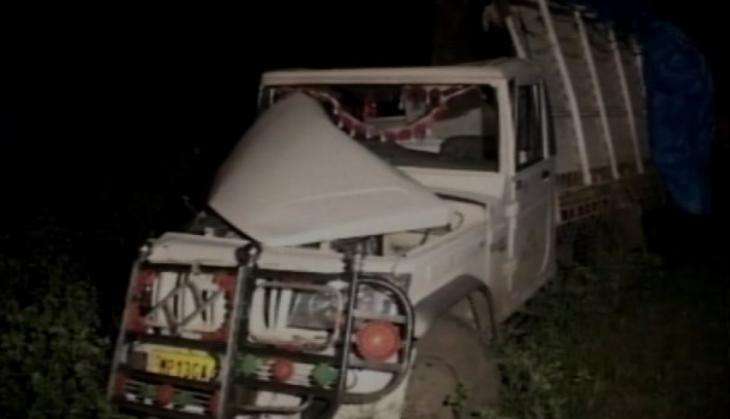 At least 10 people were killed and 13 others injured, when a Bolero car collided head-on with a mini truck on Devas road in Madhya Pradesh's Ujjain district, on 24 September.
Jitendra Sharma, a district hospital doctor, said, "The mini truck was carrying 30 people and the people who got killed are four women, three men, three kids, and a pregnant woman."
"Nine people were brought dead and the pregnant woman's health was deteriorating. Three are critical and have been referred to a hospital in Indore for further treatment," he added.
As per police, the accident happened at 3:15 in the morning, when the truck was coming from Devas and the pickup Bolero, which was full of labourers and was coming from Rajasthan.
--ANI