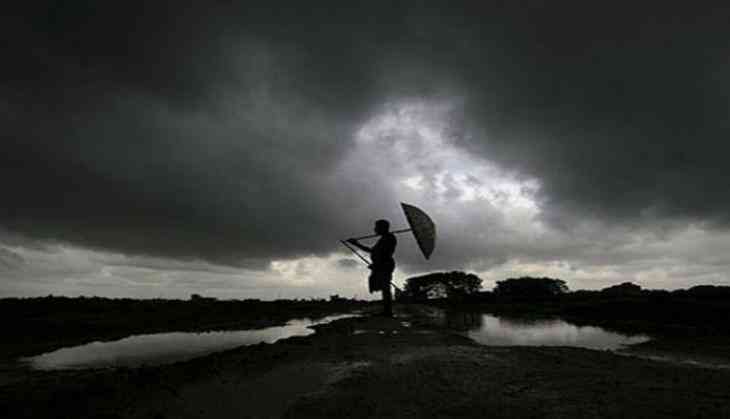 Jammu and Kashmir's Udhampur on Wednesday plunged into darkness after heavy rain and storm lashed the district.
Due to the current change in temperature, a light to moderate rain and thundershowers will commence over the Western Himalayas from today.
This sudden change in weather brought relief to people in the district from the scorching sun.
Jammu and Kashmir has been witnessing light rainfall and will continue to brace the same weather from May 3 to May 6.
The weather report states that dust storm and thundershower activities are also expected over Punjab, Delhi, Haryana, North Rajasthan and West Uttar Pradesh.
(ANI)