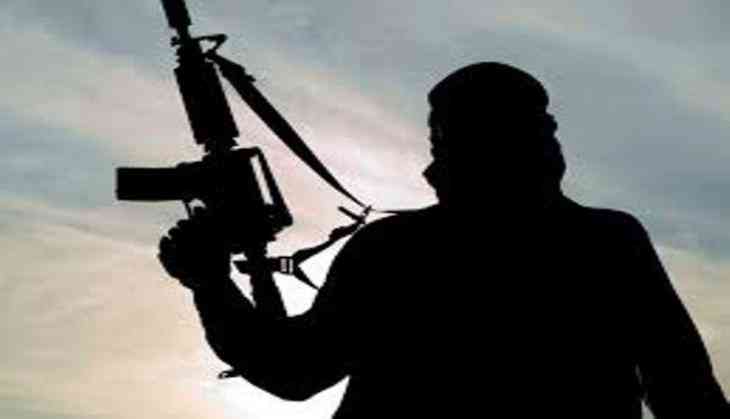 Two Jammu and Kashmir constables were arrested today for allegedly supplying ammunition to the Hizbul Mujahideen, busting an "unholy nexus" between the militant group and the police, a top official said.
Constables Shabir Ahmad Malik and Nazir Ahmed Najar had allegedly supplied nearly 40 rounds of ammunition for the AK series of rifles to overground workers of the Hizbul Mujahideen militant group in south and central Kashmir, police said.
They were arrested along with two others allegedly affiliated with the group.
Director General of Police S P Vaid complimented the police personnel responsible for busting an "unholy nexus" between policemen and militants.
"We have zero per cent tolerance for such acts and we will ensure stricter and a quick punishment for the guilty," Vaid said.
He added that "the internal in-house surveillance mechanism of the state police is strong and no such activity can escape the eyes of the law".
Giving details, police said one person identified as Adil Ahmad Negroo was a "close associate of active militant Waseem Wagay of Hizbul Mujahideen" and was arrested at Ramnagri in Shopian in south Kashmir.
Police recovered 20 rounds of AK ammunition from his possession.
During sustained interrogation, the accused named another accomplice, Mudasir Ahmad Mir, who was also picked up.
When questioned, the duo named constable Shabir Ahmed Malik, posted at Ganderbal, from whom they had brought 20 rounds of ammunition, a police official said.
Malik was immediately picked up and subjected to intense questioning after which he named another constable, Nazir Ahmad Najar, posted at district police lines of Shopian.
Malik claimed that Najar supplied him with 40 live rounds of ammunition for sale to militant groups, police said.
-PTI