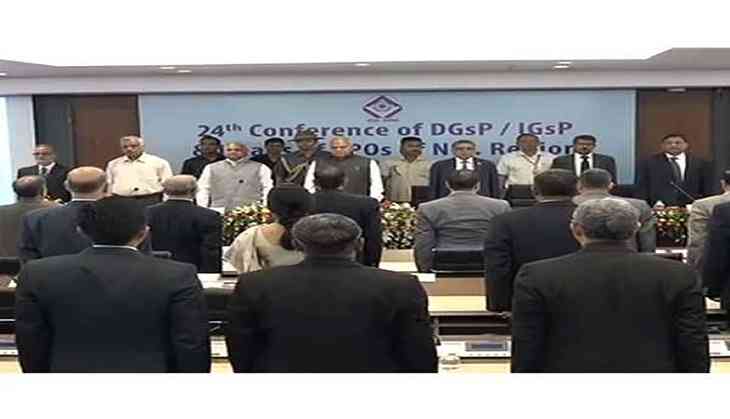 A two-day police conference that saw the participation of police and paramilitary chiefs from the northeastern states and the Centre in Assam's Khanapara area focused on infiltration and border related issues in the north eastern region.
The convention was the 24th police conference of the North Eastern police officials.
They discussed work and ways along the lines of Interpol, in order to keep track of militancy and criminal activities, while respecting the inter-state boundaries.
The meet was organized by the Intelligence Bureau and was hosted by Assam police at Assam Administrative Staff College.
The Director General of Police (DGP) Assam Mukesh Sahay said that the north eastern region is facing problems like militancy, syndicated, organized crimes, trafficking cyber crimes etc.
The DGP asserted that the main motto of the conference is to deal together on these issues, keeping in mind the sanctity of the state police and its boundaries.
Assam Chief Minister Sarbananda Sonowal, who was the chief guest of the event, said that in a region like northeast India, inhabited by diverse ethnic, linguistic and religious groups, it is the police forces which provide a sense of confidence to the people and allay their fears over security.
The chief minister thanked the Intelligence Bureau for bringing all the north eastern states together for fighting against militancy.
He even saluted all the martyrs who laid their lives for the nation.
Joint Secretary, Northeast (MHA) Satyendra Garg along with other dignitaries graced the conference and held talks.
During the conference, Assam government also advocated setting up of a Northeast Police Force for better coordination to tackle crime in the region.
The joint force has also been proposed for a better security mechanism at inter-state borders for reducing crimes like arms and drugs trafficking and insurgent movements.
It was suggested that police forces must come together with better ideas and access to work seamlessly across the interstate borders to tackle problems like trafficking, drugs, online frauds more efficiently despite the existing challenges.
-ANI