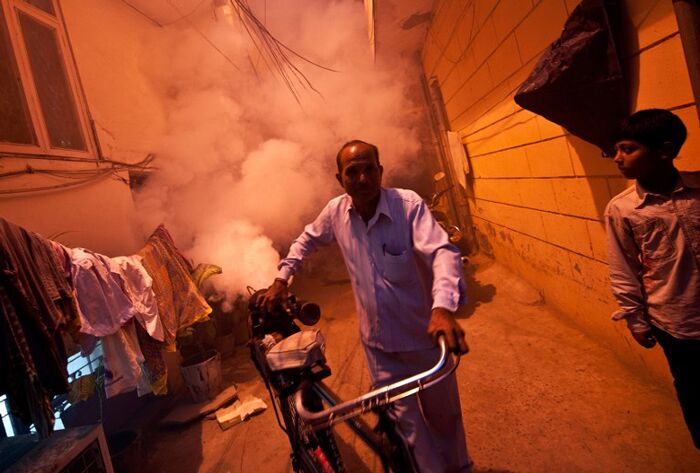 While Delhi grapples with the dengue outbreak, eyebrows have been raised upon the state budget allocation for prevention of vector borne diseases. According to a report published in the Times of India, there has been a significant decline in the allocation of funds for countering diseases like malaria and dengue.
To put it in figures, between 2012 and 2015, the central government allocation to Delhi for controlling vector-borne diseases came down from about Rs 50 crore to just Rs 17 crore.
Allocation of funds to the three municipal corporations of Delhi has also resultantly reduced. Overall, the share of funds for controlling malaria and dengue decreased from about 10 per cent of the total expenditure by the directorate of health services to just short of 5 per cent in the same period.
Lack of funds crippling Municipal corporations
Municipal corporations are reportedly struggling to counter the dengue outbreak across their concerned areas. Poor means of mosquito control, less manpower and lack of availability of chemical sprays has further disabled the civic bodies which have to look after a large chunk of the population. At the corporation level, this fund crunch shows up in the lack of manpower.
Increased health budget is not helping vector borne killers
While AAP may celebrate the increase in the health budget, the reality is that no significant steps have been taken against the control of diseases like malaria and dengue.
Rs 19 crore in store
The state government has also reportedly not spent Rs 19 crore from the previous year. Every year, there is a holdover amount from the budget, which has to be accommodated in the consecutive year.
Reduction in funds for welfare societies
The Delhi Health Society, a body set up by the Delhi state government to channelise funds received from the Centre, had asked for Rs 2.5 crore to fight dengue and malaria in 2015-16. The demand included ELISA kits for testing, public awareness programmes, case management, etc. However, they only received Rs 1.25 crore. For malaria, the DHS had asked for Rs 1.3 crore but were allocated Rs 25 lakh.