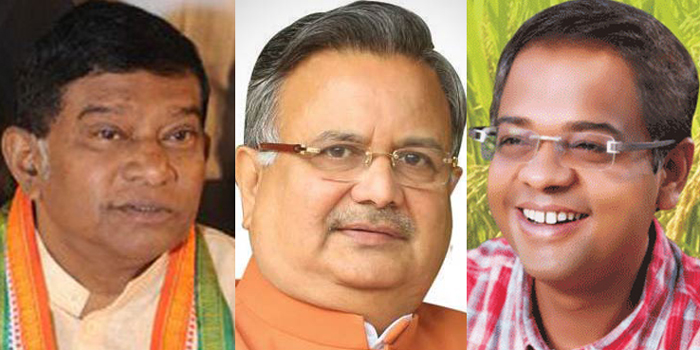 The Indian Express has released audio tapes that purportedly show that money exchanged hands to ensure that the BJP win the Chattisgarh byelection in 2014.
On 13 September 2014, a month before the bypolls in the insurgency hit Bastar region, Congress candidate Manturam Pawar withdrew his candidature for the Antagarh assembly bypoll - the move came as a surprise to everyone.
Over a year after the BJP got a walkover, tapes have emerged of purported conversations between key political players of both the BJP and Congress.
The tapes reveal conversations between former Chattisgarh Chief Minister Ajit Jogi, his son Amit Jogi and Chattisgarh Chief Minister Raman Singh's son-in-law Puneet Singh.
In other recordings, Manturam Pawar, who is now with the BJP, can be heard conversing with some Jogi loyalists.
The tapes contain a conversation from August 2014 - a month before the bypolls - where Amit Jogi and Puneet Singh can be heard discussing money. Amit Jogi can be heard saying, "Tomorrow he will file... whatever has to be done. But beyond that we have to go up to 7 at least. He is expecting 10. We will bring him down, but don't reduce to the extent that he runs away."
The Antagarh assembly seat - in Kanker district under the North Bastar division - has been vacant since former state forest minister Vikram Usendi, the sitting BJP MLA, resigned from the seat after winning the recent Lok Sabha poll from the Kanker seat.
In the 2013 assembly election, Congress' Manturam Pawar lost to Vikram Usendi by 5,171 votes. The BJP fielded a popular tribal leader of the region called Bhojraj Naag in the elections.
Reacting to the development, Ajit Jogi told ANI that he would sue both, the publication and the reporter for the story.
- With agency inputs.