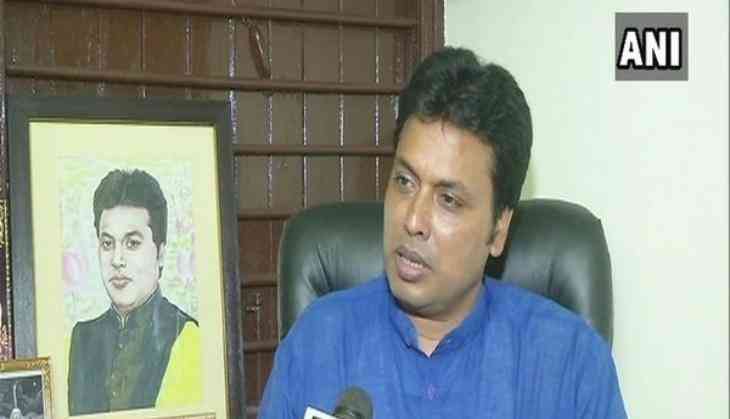 The Tripura government, led by Bharatiya Janata Party (BJP) and Indigenous People's Front of Tripura (IPFT), has decided to take action against government employees who were absent from duty on September 10, when the Congress, along with other Opposition parties, held a 'Bharat Bandh' against rising fuel prices.
Deputy Chief Minister of Tripura, Jishnu Dev Barman, said a notice was issued from the office of General Administration (Administrative Reforms) on Friday asking concerned departments to take suitable action against employees who failed to report for duty on the above mentioned day.
Talking about the same, Barman told ANI: "No government can support Bandh, I don't think any government in India supports a Bandh officially, there has to be a circular. So, it is nothing new that this government has invented. People who do not follow government orders should be asked why they don't do so. What is wrong in that? Follow up action is an explanation that has to be sought. This is a normal practice."
The Deputy Chief Minister further said that absentees will not be penalised if the reason is genuine. However, anyone absent as a mark of defying a government order will be questioned, he added.
"If the reply is satisfactory, mentioning an absolutely genuine cause, then no one is here to imprison anyone. If the reply is genuine they will be accepted, but if someone has done this to defy government order then we have to look into it. Otherwise, it will become a normal practice to defy government orders. Something has to be done," he explained.
Barman also clarified that previous governments had also issued such orders as the government is required to function as per protocol.
Earlier, the Department of General Administration had issued a memo ahead of the Congress-led strike instructing officials to ensure that offices functioned normally. It also sought an attendance report of all employees by noon on the day.
The Bharat Bandh, led by the Congress, saw participation from over 20 regional and national parties, who opposed the consistent rise in fuel prices.
-ANI