Every year, Time magazine releases its annual list of the world's top 100 influential people, gets them to shoot glossy covers, and basically reminds us once again that not everything that becomes news is dreary. Atlas is not just one man toiling with a gigantic load on his shoulders; it is anyone who is making a difference with their work, with their life.
Time's list of 100 Most Influential People 2016 is particularly happy news for India. While most seem to be going cross-eyed thanks to Priyanka Chopra's fantastic cover, and the fact that she made it to the list, let's not forget that a quite a few Indians, and those of Indian origin, have made it to this list as well.
Here's a peek at the names making us proud, at home and abroad:
Category: Leader
Writing a testimony for our very own RBI Governor Raghuram Rajan is Rana Foroohar, the Assistant Managing Editor for Time. Calling him an economic seer, Rana writes, "While serving as the youngest chief economist of the IMF from 2003 to 2006, he predicted the subprime crisis that would lead to the Great Recession, standing up to critics like former U.S. Treasury Secretary Larry Summers, who labeled him a Luddite....he steered India through the global crisis and fallout, playing a large role in making it one of the emerging-market stars of the moment."
2) Sania Mirza
Category: Icon
Hyderabad's tennis ace Sania Mirza also made it to the list with cricket legend Sachin Tendulkar writing a testimony for her. "The Mirzas probably knew what the future held for their daughter," begins Sachin, "her name, Sania, means brilliant."
Writing about her current world number 1 doubles rank, Sachin further says, "Sania's confidence, strength and resilience reach beyond tennis. She has inspired a generation of Indians to pursue their dreams--and to realize that they can also be the best."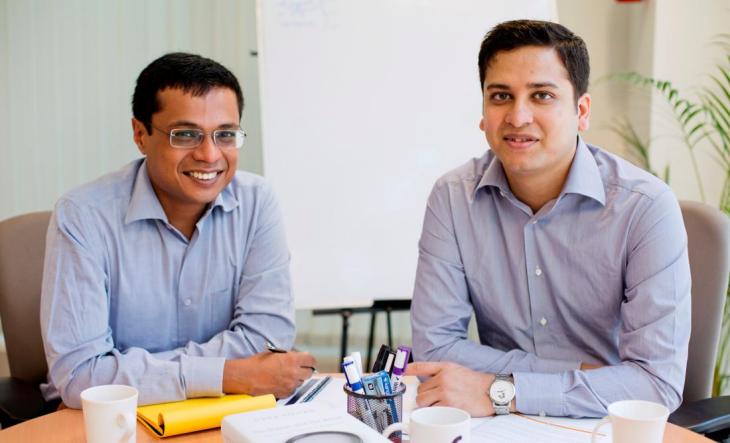 3) Binny Bansal and Sachin Bansal
Category: Titans
The meteoric rise of India's premier e-commerce site, Flipkart, was bound to be noticed by the world sooner than later. Writing a testimony for the charismatic duo is Lev Grossman, journalist and the author of Magicians Trilogy. He writes: "Binny Bansal and Sachin Bansal (no relation) started Flipkart in 2007 as an online bookstore. For seed money, they pooled their savings: around $10,000. Their data center was their apartment in Bangalore....Flipkart now has 75 million users and a $13 billion valuation."
4) Sunita Narain
Category: Pioneers
Everybody ought to know who Sunita Narain is, but for the uninitiated, Narain runs the Centre for Science and Environment which has been working tirelessly since its inception to ensure that climate change and environment issues don't get lost in the politics of the country. Writing for her is celebrated author Amitav Ghosh who says, "Sunita Narain's ideas have shaped some of the key debates of our time. A paper that she co-authored in 1991 remains to this day the foundational charter of the global climate-justice movement. As an activist, Narain is a pioneer."
5) Priyanka Chopra
Category: Artists
But, of course, PC is on this list. She is the lead on a hit primetime show on American television - a deed that any other Asian is yet to accomplish. Writing for her is Dwayne Johnson (The Rock), her co-star in Baywatch where she plays a negative role. He writes: "She has drive, ambition, self-respect, and she knows there's no substitute for hard work. We always quote the saying "Wear your success like a T-shirt, not like a tuxedo," and she really does - as big a star as she is, as global as she is, as beautiful as she is, there's this interesting quality of relatability."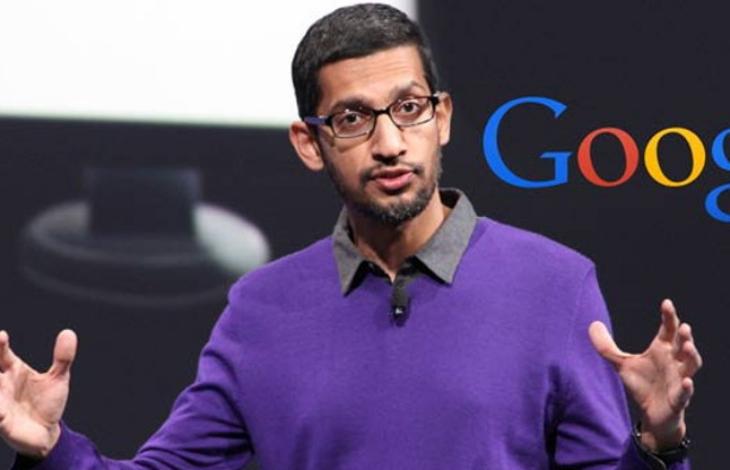 6) Sundar Pichai
Category: Titans
Sundar Pichai - pretty sure the name brings a smile on most faces. As if in his meteoric rise as the CEO of one of the world's biggest corporations, Google, is an achievement that belongs personally to every Indian. Writing a testimony for him is television presenter Bill Nye (aka Science Guy) who writes: "Sundar Pichai has helped change the world. Last summer he became the CEO of Google. You can look him up, er, I mean, you can Google him. He was the head guy on Google Drive. He worked on Google Chrome, Gmail and Android phones. A great many of us can't tell which side of a street we're on without checking Google Maps."
7) Aziz Ansari
Category: Pioneers
Indian-born Aziz Ansari is an actor, comedian, and writer who proved long ago that if you have talent, there is nothing to stop you. Writing for him are comedians Ilana Glazer and Abbi Jacobson, who talk not just about the man but the actor and the director/producer. The testimony says: "..on Netflix's Master of None, you see New York through Aziz Ansari's eyes. Each episode is its own little experience: the way Aziz talks about his ethnicity and career is so interesting, and the entertainment-industry world he writes about is hysterical and on point."
--
Edited by Aishwarya Yerra
Also read: