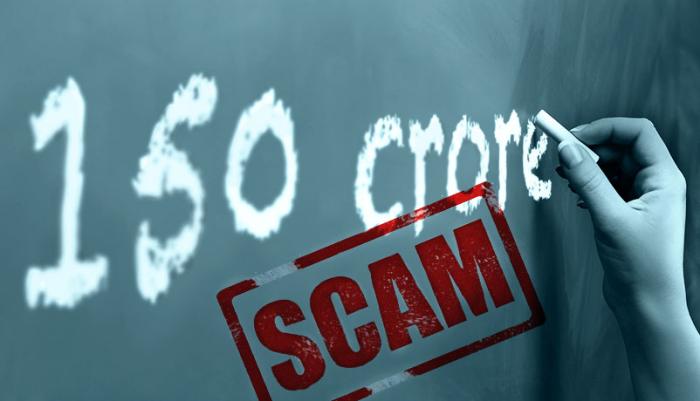 On 5 September every year, India celebrates Teacher's Day for honouring the outstanding contribution of teachers in nation-building. But there have been certain occasions where the profession and its spirits have been maligned.
Irregularities in admissions and recruitment is not new for many states, but the extent to which they have been orchestrated at times is shocking. Some of these scams ran into thousand of crores, involving politicians, bureaucrats and senior officials of the respective states.
Such scams not only result in dissemination of poor quality education to millions of children but also unfairly deprive the competent participants in such selection processes an opportunity to gain public employment.
Vyapam Scam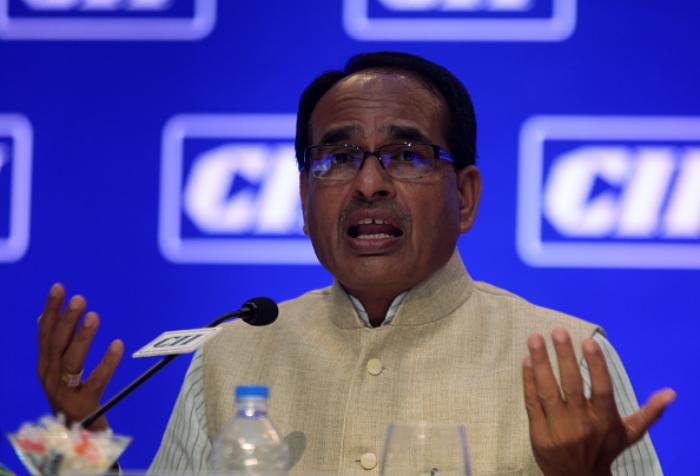 Unless you have been living under a rock, you must be aware of all that transpired through the scam which has turned into a gigantic cause shame for the nation.
The scam in Madhya Pradesh dates back to 2007, with investigations in the case starting after some details came to light in 2013 when whistle blower Anand Rai lodged an FIR.
Officers of the Madhya Pradesh Professional Examination Board (Vyavsayik Pareeksha Mandal, or Vyapam) were found to have been rigging a variety of eligibility tests for courses and recruitment for close to six years, perhaps for an even longer period. These included tests for the medical entrance, and for those aspiring for government employment (as police constables, teachers, banking officials and so on). Over Rs 2,000 crore is believed to have been exchanged as bribes. By June 2015, the State police have arrested some 2,000 people, and are looking for about 700 more.
Those allegedly involved include politicians and bureaucrats across the board, as well as the office of Governor Ram Naresh Yadav. Fingers have also been raised upon Chief Minister Shivraj Singh Chauhan for influencing the investigation.
Nearly 50 people related to the case have died so far. At least 10 of those deaths were under mysterious circumstances. However, the State Home Minister Babulal Gaur attributed the deaths to natural causes, adding that, "whoever is born has to die one day." On July 13, the CBI took over the Vyapam scam probe after the Supreme Court's order.
Haryana's teacher recruitment scam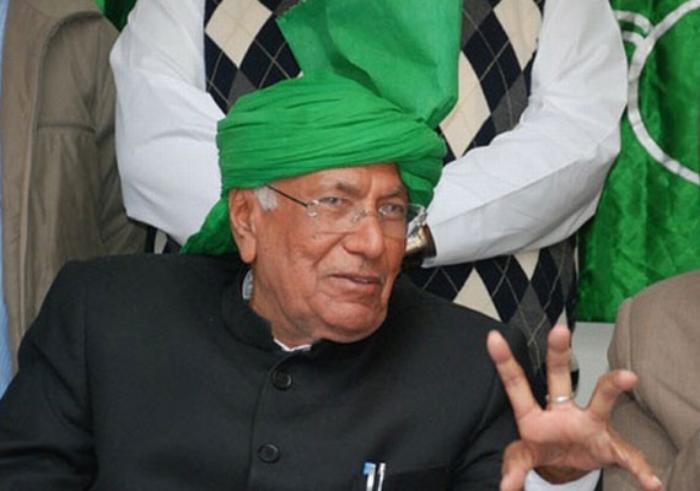 Former Chief Minister of Haryana, Om Prakash Chautala, his son Ajay Singh Chautala and eight others were charged in connection with the appointment of 3,216 junior basic teachers in the state of Haryana during 1999-2000.
The case came into light when the former director of primary education Sanjiv Kumar, a 1989 batch IAS officer, filed a writ in the Supreme Court alleging that the Chautala government had resorted to corrupt practices while recruiting teachers.
After the investigation, the CBI had claimed that each teacher had paid a bribe of Rs 3-4 lakh and said that Chautala had given written instructions to Kumar, demanding that the original list of candidates to be selected be replaced with a second one.
In January 2013, a New Delhi court sentenced Chautala and his son to ten years imprisonment under various provisions of the IPC and the Prevention of Corruption Act. Along with the father-son duo, IAS official Sanjiv Kumar, who blew the lid in the scam, Chautala's former Officer on Special Duty Vidya Dhar and Sher Singh Badshami, political advisor to the then Haryana CM, were also convicted by the court.
The conviction of the accused was upheld by the Delhi High Court in March 2015, when Chautala moved the court seeking suspension of his sentence on health grounds.
Patna recruitment scam
Hearing a petition, the Patna High Court on 19 May 2015, ordered the state Vigilance Department to conduct a probe in the recruitment of 3.5 lakh primary and secondary school teachers in the state, out of which many procured appointment through forged documents.
Shockingly, when Patna High Court passed an order asking those possessing fake educational degrees to quit their jobs on their own to avoid facing legal action, close to 1,400 'teachers' resigned.