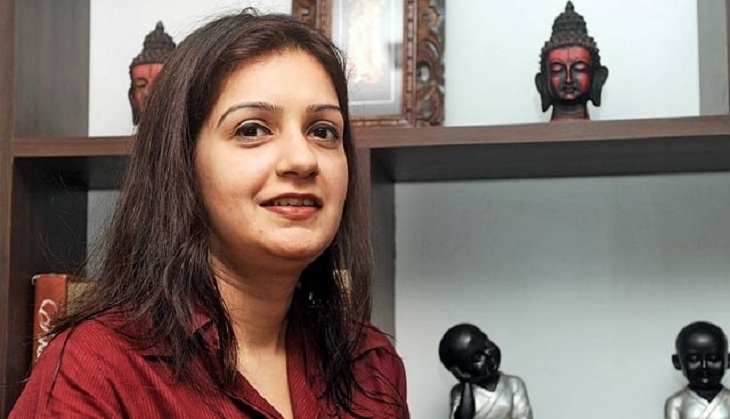 In the wake of the Bharatiya Janata Party's impressive performance in the Assembly elections, Twitter celebrations took a bitter turn, when a 'bhakt' troll decided to make personal, abusive attacks at Priyanka Chaturvedi, national spokesperson of the All India Congress committee.
Suggesting that she be "raped and killed like Nirbhaya", and become "Rahul Gandhi's live-in partner", Twitter user @rajagra14129 spewed venom against Priyanka Chaturvedi on the microblogging site. After a complaint was lodged with the police against the miscreant, and his account reported, she took to writing about her experience of online harassment.
Her account was published on NDTV, where she went on to talk about how trolling and abuse have become part and parcel of the social media discourse. "As an active Twitter user, who happens to belong to a political party (Congress) that is different from the current powers that be, getting trolled and facing abuse is a daily menace, which due to lack of better option, I have to grin and bear," she says.
Talking about the lack of available legal remedies, she recalls Arun Jaitley's words, saying that contrary to what he had stated, curbing cyber crimes is not an absolute impossibility.
"If laws against trolling and cyber abuse were made more stringent (discarding the loopholes in Sec 66A ) and if the response because less red tape and more proactive, then maybe there could be a way to address this issue. So saying it's not possible is a convenient escape route that he took," insists Priyanka Chaturvedi.
She then goes on to talk about the importance of freedom of speech, and the need to ensure that there is room for healthy debate. "I have no problem with anyone having a different point of view from mine and arguing on Twitter on issues", she clarifies. "Debate is good, debate is healthy and is the essence of any strong democracy. But using abuse, threat and intimidation to try and silence a differing point of view is doing a huge disservice to the entire idea of freedom of speech enshrined in our constitution."
Challenging the trolls online, she says that she's going to take them down every single time they unleash threats on her. "If such people and official and unofficial supporters of right wing think they can intimidate me, I am sorry, you have dialled a wrong number here", says Priyanka Chaturvedi.