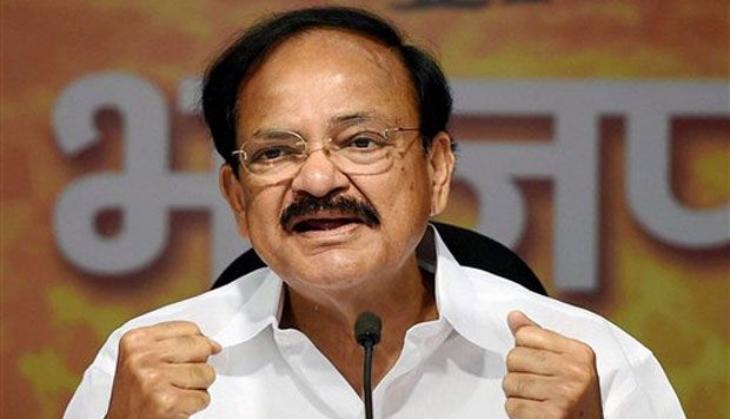 One month into demonetisation, as the Opposition observed a black day in protest of the problems that have emerged from the currency ban's implementation, the government criticised the Gandhi family, saying that those questioning the ruling dispensation are in support of black money holders.
Union Information and Broadcasting Minister M Venkaiah Naidu said the Opposition is not observing black day, but they are voicing their supporting for black money holders.
Taking a dig at the Congress, he added, "Gandhi ji gave a call for Satyagrah to see that victory of truth prevails. What are so-called namesake Gandhis doing?"
Union Parliamentary Affairs Minister Ananth Kumar echoing similar sentiments alleged that the Opposition protest was aimed at garnering media space.
"Opposition is staging protest only to garner media space, the government is ready for discussion in the House," he said.
In the three weeks since the Winter Session began, the Opposition parties have paralysed the Parliament's functioning by cornering the government over the move.
A united Opposition has decided to observe a black day today to mark the completion of one month since Prime Minister Narendra Modi made the surprise demonetisation announcement on 8 November.
The Members of Parliament from Opposition parties in the Rajya Sabha as well as the Lok Sabha wore black bands and held a protest at the Gandhi statue in Parliament to highlight the consequences of the severe liquidity crunch on the poor and in the informal sector which runs on cash.
--ANI