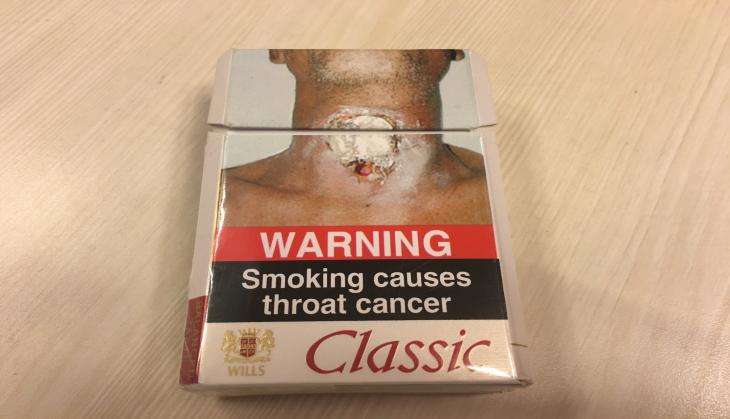 According to a latest report by the Canadian Cancer Society, India ranks third in the list of countries with the largest pictorial warnings on cigarette packets in the world. Nepal and Vanuatu stands at first and second rank respectively.
In its last report in 2014, India ranked 136th, but it climbed up the ladder after the WHO made it compulsory for cigarette producing companies to have 85% of the packets covered with pictorial warnings.
The report was released during a press conference of the World Health Organisation's Framework Convention on Tobacco Control, on 10 November.
Other countries on the top 10 list included Thailand (tied in third place with India), Australia, Sri Lanka, Uruguay, Brunei, Canada, Laos and Myanmar.
"India has sent a strong message to the community. The Indian government has set an example for making India a global leader in its commitment to reducing tobacco use and the sickness and poverty it causes," a leading daily quoted Bhavna B Mukhopadhyay, chief executive, Voluntary Health Association of India, as saying.
Tobacco is a leading cause of mortality in India, with nearly 10 lakh deaths attributed to annually its consumption.