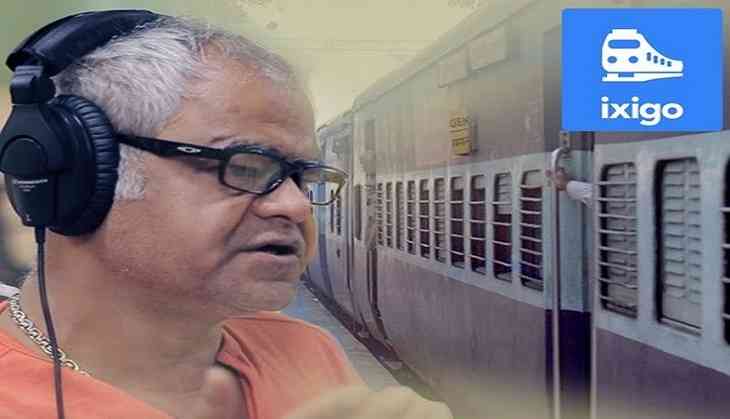 As a tribute to the Indian Railways on Republic Day, ixigo, a training app and leading travel marketplace, has launched a video 'Train Mein Hai Ghar Wali Baat''. The video celebrates how Indian Railways unites the country and its people.
Indian train journeys always make you feel right at home with strangers treating you like their own. The video thus encapsulates the warmth and emotion of Indians with moments and situations that everyone would have experienced on a train trip.
The voice over has been done by renowned Bollywood actor Sanjay Mishra, a huge fan of train journeys himself. The actor recalls how trains instantly strike a chord with every person on board to weave unforgettable stories for life.
"Indian Railways has been uniting the diverse ethnicities of India since 1853. It is the largest mode of public travel in the country carrying almost 8 billion passengers every year. Our 'Train Mein Hai Ghar Wali Baat' video is a celebration of train journeys and what better day to celebrate this than the Republic Day. Train journeys induce a homely environment for fellow passengers who definitely witness a melting pot of cultures and languages and bring people together through warmth, smiles and everlasting bonds," said ixigo's Co-founder and CEO, Aloke Bajpai
Speaking about the video, Sanjay Mishra said: "My love for trains and train journeys is timeless. The real India - 'Bharat' travels in trains. The hustle bustle of trains, with people coming from different regions, cultures and backgrounds truly define the ethos of India. I really enjoyed working on this video with ixigo and am certain that people will feel an instant connect and relive their train journeys while watching it."
ixigo trains app has become India's most used train travel app with over 7 million monthly active users. It now helps close to 1 million train travelers every single day across 200 Indian towns to book train tickets, check train schedules, get live train running status, get PNR status predictions and to view crowd sourced platform numbers, coach positions and train ratings and reviews for all trains in India.
-ANI