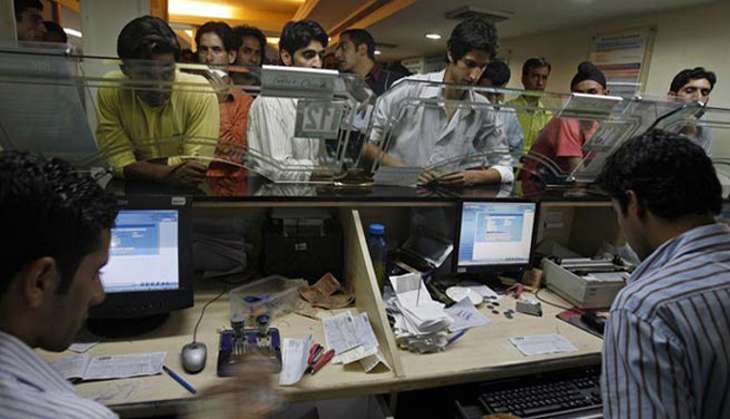 The minute Prime Minister Narendra Modi announced the demonetisation of Rs 500 and Rs 100 notes, people across the country throng banks and ATM's deposit/exchange and withdraw money.
Banks and ATMs continue to witness chaos and longer queues as cash-starved people struggle to exchange and withdraw money, even as cash dispensing machines are running out of cash due to heavy rush. Long serpentine queues were witnessed at bank branches for the eighth straight day across the country. Similarly, people were seen impatiently waiting outside ATMs to withdraw money.
Amid all of this what happens to the banking fraternity who are dealing with crores of liquid cash while attending thousands of angry, worried, impatient and irked customers everyday since the announcement?
This post in Humans of Bombay's Facebook page from a manager of a bank will give you an insight of what the bankers are going through and will urge you to cooperate with them.
"On one end there were chaiwallas, istriwallas who are queuing up to deposit their hard earned money but on the other end we're receiving black money that had been stashed away for years possibly and all this cash smells like rotten leather to the point where every one of our branches has ordered masks for the cashiers - that's how unbearable the stench became! From fights breaking out and the police intervening to educated people storming our offices and violently asking us for money - we've dealt with it all," the post read.
Assuring that she completely hails the demonetisation move and believes that it will only strengthen the country, the banker went on to describe the bankers plight and how badly they are treated by the huge part of population they are dealing with.
Read the entire post here:
Banks have opened additional counters with employees working extra hours to cater the rush.
Banks were kept open during weekend as per government's order following the demonetisation of Rs 500 and 1000 bank notes. Praising commendable work done by the banking fraternity, the Finance Ministry has said that the banks may plan and support the officers and employees working in late hours, particularly the safety and security of women employees, with arrangements for food and conveyance.