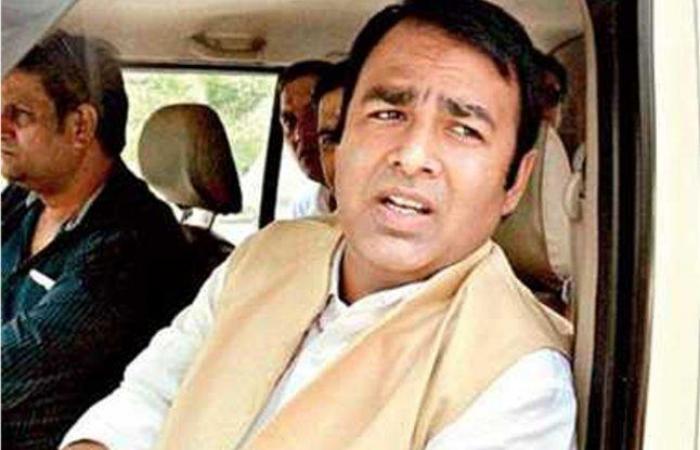 A week after the horrific lynching of a 50 year old Muslim man over rumours of eating beef in Dadri shook the country, BJP leader Sangeet Singh Som keeps the communal cauldron in the area simmering with his statements. On the 4 October the BJP MLA from Sardhana, visited Dadri and said:
"The family isn't here. The government of Uttar Pradesh taken them away in an airplane. The way they did with the conspirators of the Muzaffarnagar riots... they have now done the same with the cow killers."
Som has taken up the cudgels for the eleven people who have been arrested in the case.
The Indian Express quoted him as saying:
Don't threaten us with being imprisoned. Earlier too we (served time), we will go in again, there is no problem. But we will never tolerate this kind of torture. Such atrocities will not be tolerated at any cost. You can get around 50,000 people and I will get 50,000. We will send one lakh after the administration, but I will not let anyone harass you."
His comments come after the UP government increased the compensation given to Akhlaq's family to Rs 45 lakh and the Indian Air Force volunteered to move the family to a safe place.
But this is hardly the first time that Som has made news for making communal statements. He has history of similar offenses.
Here's what you must know about the leader.
1. At 34, he is the youngest of the BJP's 47 MLAs in Uttar Pradesh.
2. He is a serial party hopper. He has been in the BSP and the Samajwadi Party before returning to the BJP for a second stint.
3. He is an accused in the 2013 Muzaffarnagar riots. He was accused of sharing a fabricated video that provoked mobs in Muzaffaranagar. He has, however, denied the charges and said someone from his office only liked the video from his account.
4. He has a fetish for holding Mahapanchayats on issues ranging from love jihad, eve teasing and cow slaughter. In fact, it was in a Mahapanchayat in Meerut for Rajputs that BSP spotted him in 2007 and saw political potential in him.
5. He loves flaunting his security. So when the SP government withdrew his Y security after coming to power, he went to Allahabad High Court. His security was reinstated. After the Muzaffarnagar riots, he was given Z plus security.