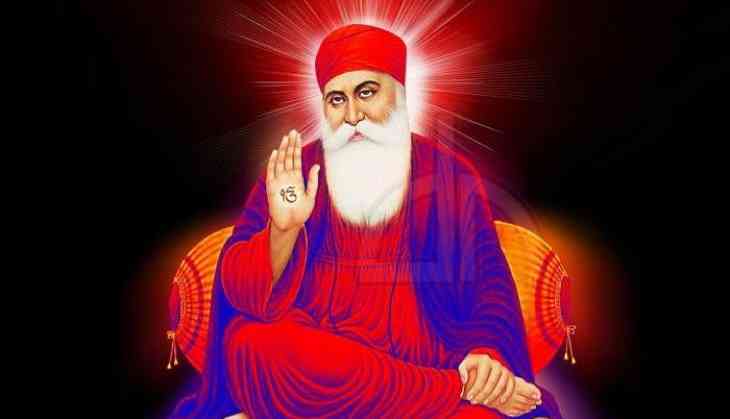 A number of communities across India, including Sikhs and Nanakpanthi Hindus, will celebrate Guru Nanak Dev's birthday on 25 November.
Guru Nanak Prakash Utsav is celebrated every year in countries like India, Pakistan, Canada and England, among others. On this day, thousands of pilgrims from across the world will congregate at the Gurudwara Nankana Sahib, situated in Pakistan (Punjab) - the birthplace of the first Guru of the Sikhs.
Born to a Hindu family on 15 April 1469, Guru Nanak later adopted the philosophy of oneness and claimed that he was neither a Hindu nor a Muslim. He is revered by people from both religions. His first follower and closest friend was a Muslim minstrel named Bhai Mardana.
Apart from being the founder of a religion and a philosopher, there are various aspects of his life which are lesser known. Here are some interesting facts about the founder of Sikhism: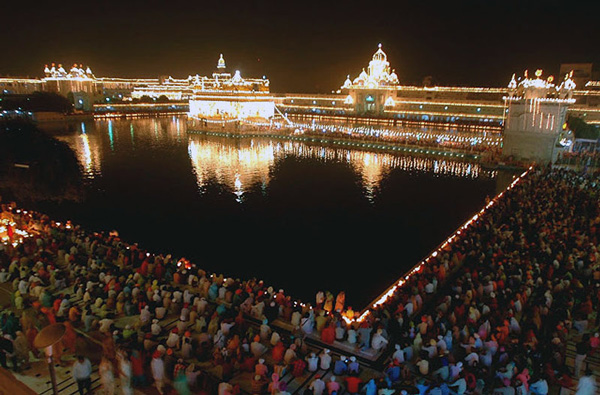 First words after achieving enlightenment
It is said that at the age of 12, Guru Nanak Dev's father handed him Rs 20 and asked him to start a business. Guru Nanak spent the entire amount buying food and clothing for the less fortunate.
When asked about it, he announced that he had conducted the "True Business". The Gurudwara Sacha Sauda, 37 miles from Lahore, marks the site.
He is believed to have achieved enlightenment in his late twenties. He is believed to have said:
"There is neither Hindu nor Muslim, but only man. So whose path shall I follow? I shall follow God's path. God is neither Hindu nor Muslim and the path which I follow is God's."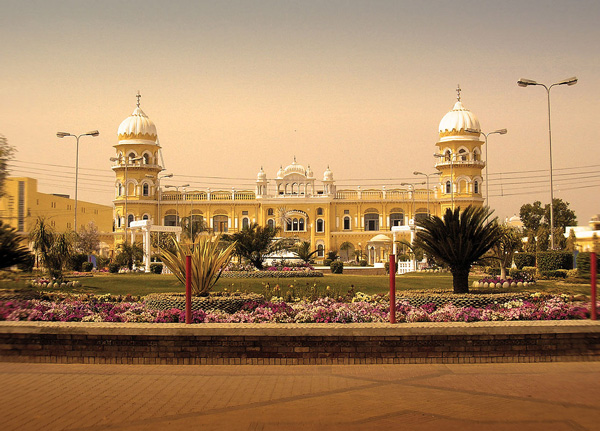 Travels to distant places
He undertook four major journeys in his life, known as Udasis, and travelled several thousand miles. The journeys were made to attain deeper understanding of world religions and to spread his own ideas. He is believed to have travelled till places like Tibet, Mecca, Baghdad and Turkey, among others. Most of his journeys were made on foot with his sole companion Bhai Mardana. According to some accounts, he covered a distance of around 28,000 kilometers during his journeys.
A popular story from his stay in Mecca talks about an incident when he was lying down with his legs stretched towards the Kaaba, a place considered to be sacred by Muslims. One of the pilgrims moved his legs in another direction, claiming it was disrespectful. Guru Nanak, at that time, quoted the Quran and said that God existed in all the directions and that it did not matter where his feet pointed.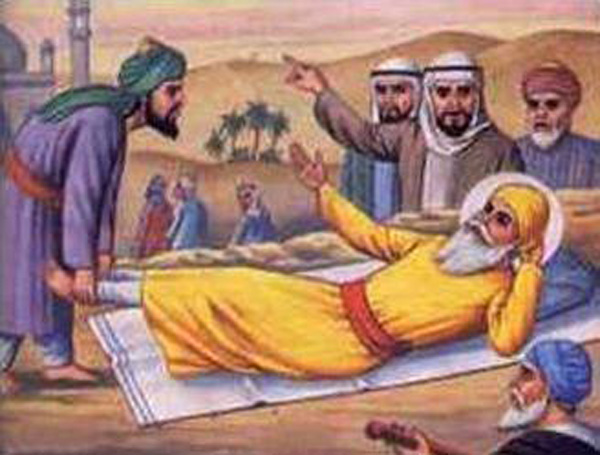 The many names of Guru Nanak
People of different faiths were drawn to Guru Nanak as he travelled to distant places and met contemporary religious and spiritual leaders of the time. Every where he went, he was received with love and respect by the people and is still remembered by different names. Here are a few:
India - Guru Nanak Dev Ji
Sri Lanka - Nanak Acharya
Tibet - Nanak Lama
Sikkim/Bhutan - Guru Rimpoche
Mecca - Vali Hind
Russia - Nanak Kadamdar
Iraq - Baba Nanak
Nepal - Rishi Nanak
Baghdad - Nanak Pir
China - Baba Foosa
Egypt- Nanak Vali
The founder of Sikh scripture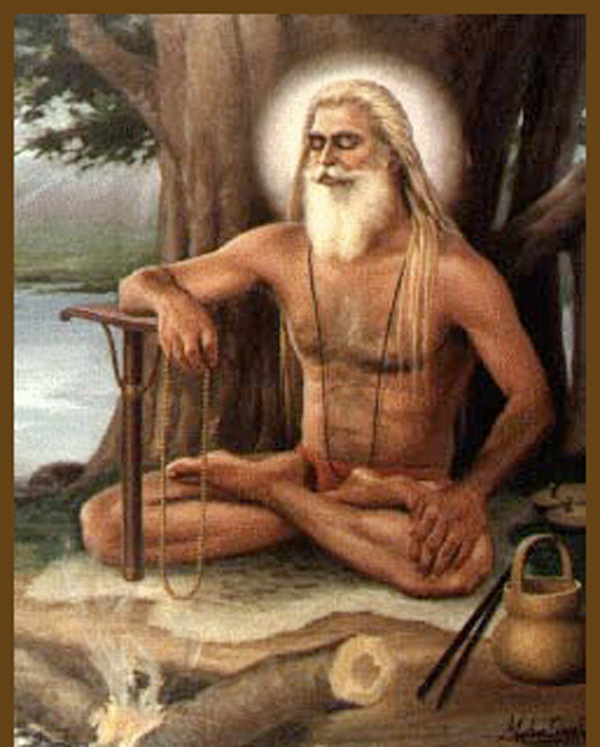 He laid the foundation of Sikh scripture, Guru Granth Sahib ji, and contributed a total of 974 verses to it. The teachings of 35 other saints and seers have also been included in the book, including five other Sikh gurus as well as Hindu and Muslim saints.
The inclusive and secular approach of his teachings is evident in the fact that the name of Lord Ram is mentioned 2,533 times in the scripture. The name of Allah too finds a mention in 46 places in the book.
Guru Nanak's son Sri Chand founded a new sect that was primarily based on teachings from Hindu and Sikh religions. The Udasi sect, as it is known, follows the panch-devata or five Hindu gods namely Ganesha, Devi, Shiva, Surya, and Vishnu