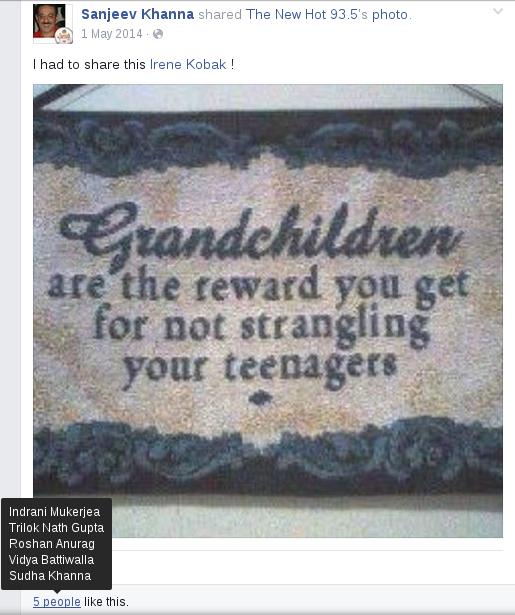 Indrani Mukerjea's second husband from Kolkata, Sanjeev Khanna was arrested on 26 August by the Mumbai Police. Khanna allegedly helped Indrani in killing Sheena on 24 April, 2012.
Khanna's Facebook friends have reportedly started unfriending him. Those who knew him at the Calcutta Cricket and Football Club now speak of him anonymously. His Facebook posts though are a mixed bag. Some show him as a loving father, others are truly bizarre given the current context. Some were even 'liked' by his former wife Indrani Mukerjea.
Here's a look at his Facebook page before and after the murder:
1. Sanjeev posted this, 12 days before the murder, on 12 April, 2002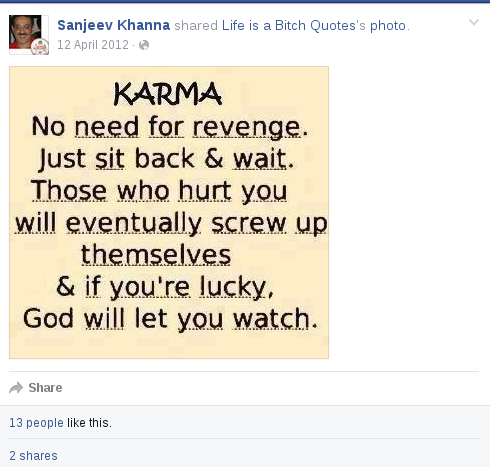 2. A month before the murder, on 28 March, 2012.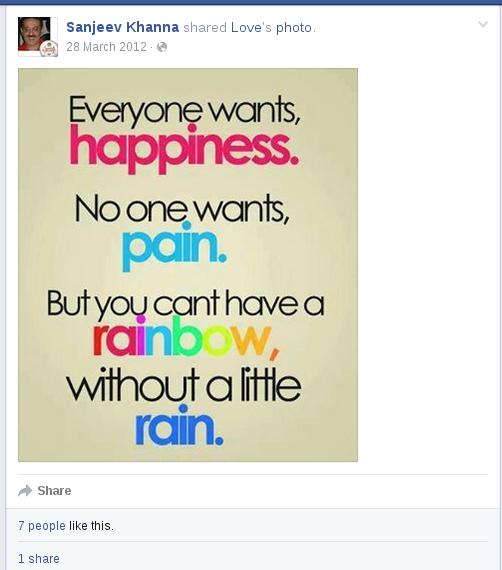 3. This, ten days before, on 14 April, 2002.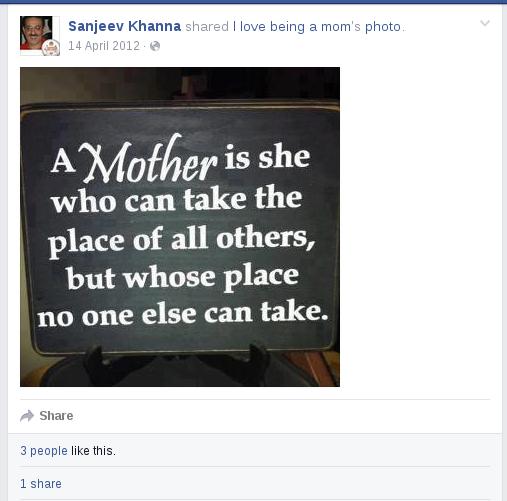 Read more: Confused about the Sheena Bora murder mystery? Let us explain
4. Exactly a month after, Khanna comments on his own post, "Truth can walk naked, lies need a lot of cover."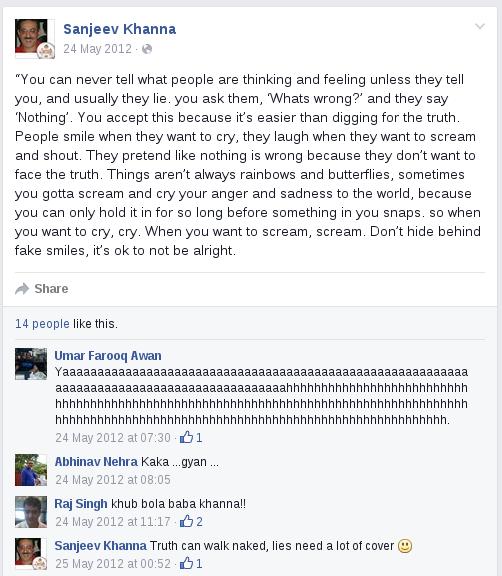 5. One month before the murder, on 24 March, 2012, Sanjeev Khanna shares this post.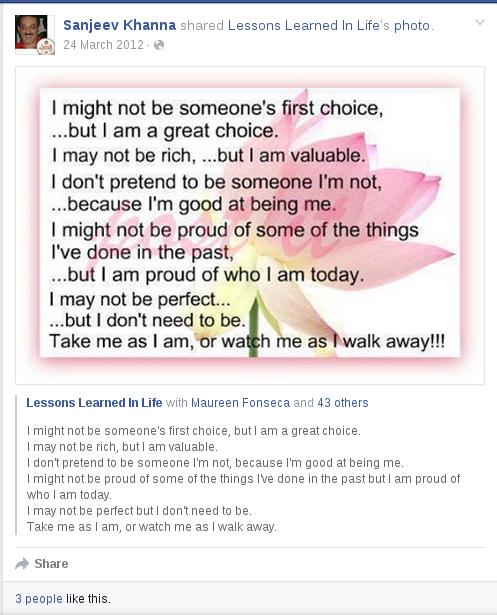 6. A mother thinks about her children. This one comes a few weeks after the murder, on 15 May, 2015.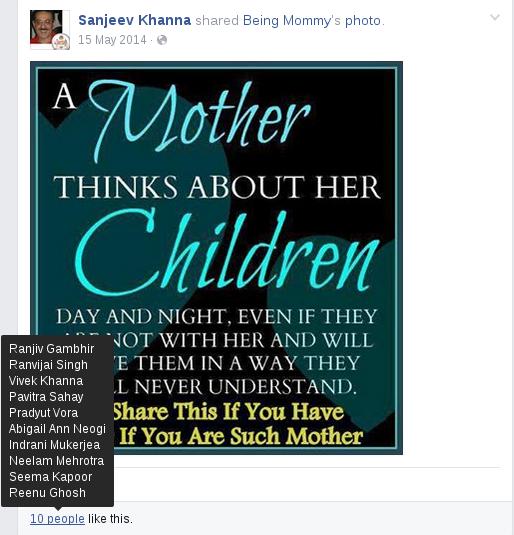 7. The most bizarre of them all came two years after the murder, on 1 May, 2014, with Indrani liking it.