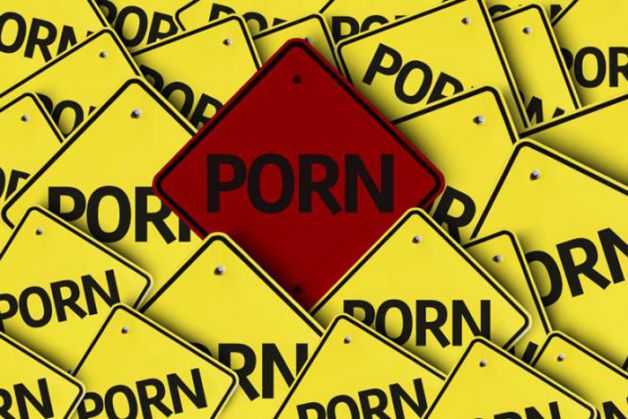 Yesterday, the full list of the 857 URLs banned by the Department of Telecommunication (DoT), on the grounds that they are porn, was leaked by the Centre for Internet and Society. It instantly went viral.
When you scan the list (and wonder which poor government official checked out all the websites), you notice quite a number of websites that can't be categorised as porn. These sites don't show porn. They don't link to porn. But still, the government thought it wise to ban them.
We tested all these websites on an Airtel broadband connection and on the evening of Monday, 3 August, and Reliance broadband on the morning of 4 August, they are still opening.
So here's our list of 10 websites that shouldn't have been banned, numbered according to their position on the government list.
328. Popurls.com: PopURLs is a simple social media content aggregator. It just give links from other popular websites, like Reddit, Digg, The Verge and more.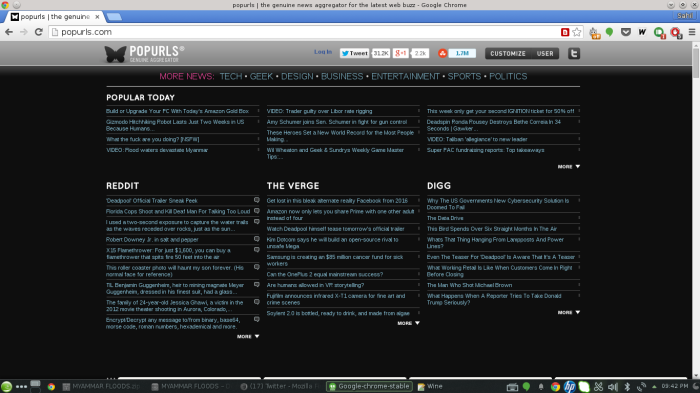 714. Collegehumor: Collegehumor, owned by the media conglomerate IAC, hosts short comic videos poking fun at the youth. The website is still very much accessible, along with its YouTube page.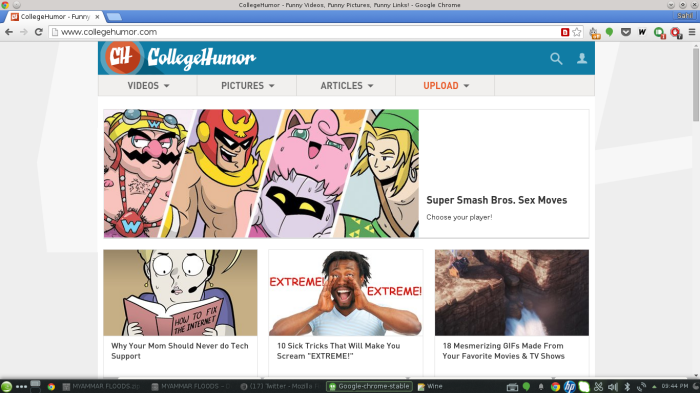 715. Barstool Sports: This is a satirical blog on sports and lifestyle and is still active. I scanned the website from start to finish and couldn't find a single reason to back the DoT's claim that it should be banned.
717 and 775. Shit Brix: This website was not banned once, but twice. Shocking. First it was banned as shitbrix.com and then as www.shitbrix.com. Strange. This website collects internet memes and factoids, and shows no hint of porn.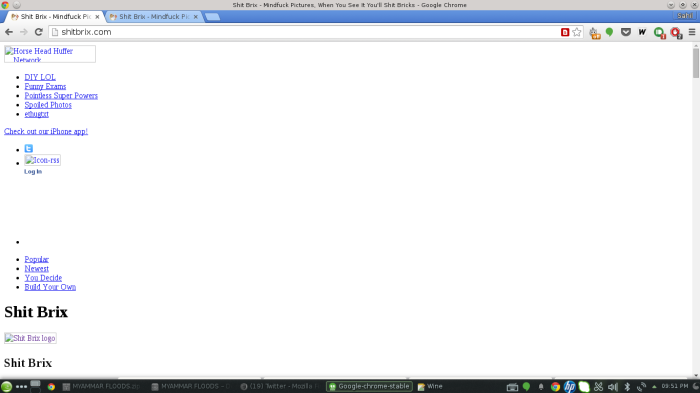 725. 9GAG: 9GAG is a user-generated world of content. People pick up memes and pictures and videos from here and there and repost them on 9GAG. When I last check the site, it was still working and I'm still getting my laughter quotient. Their Facebook and Twitter pages also work with blazing speeds.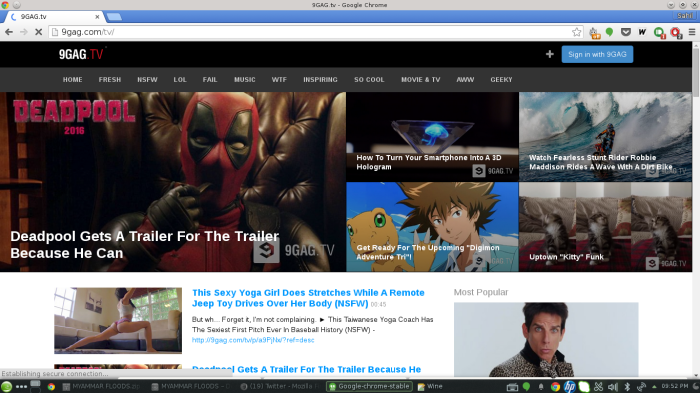 737. Kickass Torrents: Sure, ban a Torrent site for distributing illegal content. But why ban only one Torrent site and not the many others out there? Also, why ban this Torrent site when you're banning porn sites?
809. LiveLeak.com: LiveLeak, founded in 2006, is a video sharing website based in the UK, that lets users post and share videos. Mostly CCTV, dashcam, and other footage is uploaded here.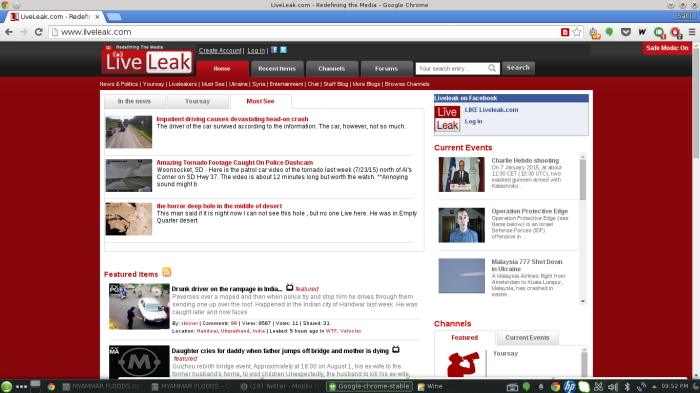 832. Cinedunia: Cinedunia is a website to watch movies. It redirects to http://cinedunia.wapka.mobi. It is like a Torrent website.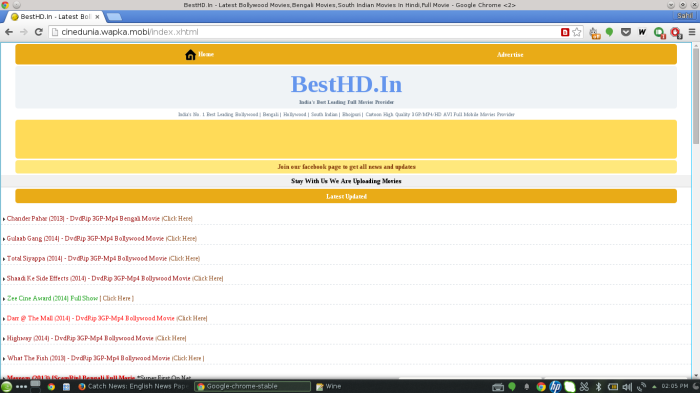 846. http://alizjokes.blogspot.in/: A harmless blogspot blog trying to have some fun. No reason why this should be on the porn list.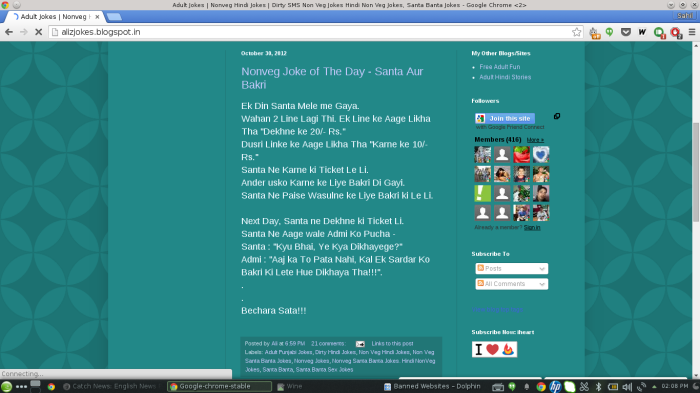 854. nonvegjokes.com: C'mon. Who doesn't like a non-veg joke?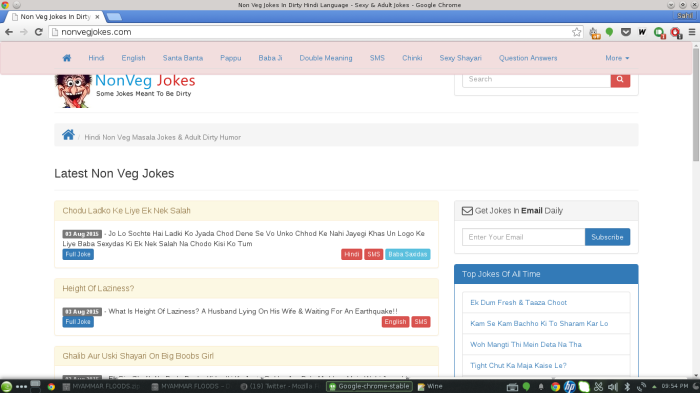 Hopefully tomorrow or even a month later, these sites will be accessible. And hopefully the government will realise the wrong moves it has made. I am hoping for the day when we get a #SwachhInternet.