Somi Das
| Updated on: 13 February 2017, 4:47 IST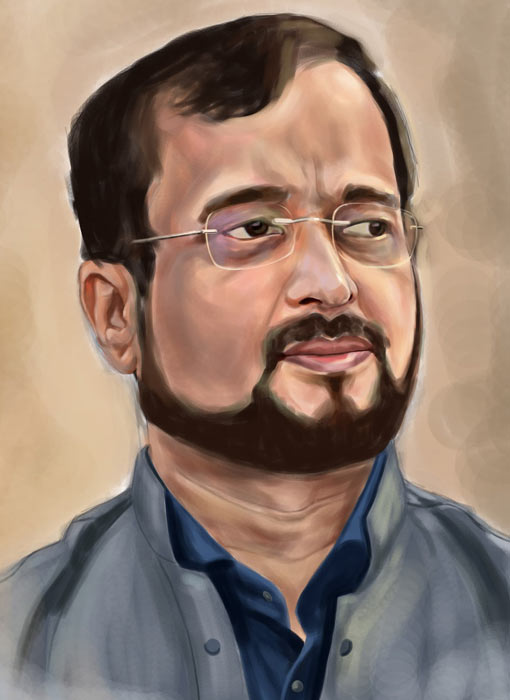 Investigations have revealed that Marathi journalist and former editor of IBN Lokmat, Nikhil Wagle, was on the Sanatan Sanstha's hit list. The Sanatan Sanstha is the same organisation which is under the scanner for CPI leader Govind Pansare's murder.
According to NDTV, Sameer Gaikwad, a member of the Sanatan Sanstha, was allegedly heard in phone conversations saying Wagle was the next target after Pansare.
Nikhil Wagle speaks to Catch about how Sanatan Sanstha labelled him an anti-Hindu journalist and why he has refused police protection.
When was the first time the Sanatan Sanstha threatened you?
In 2011, I had done a show on Narendra Dabolkar's anti-superstition bill. At that time, Dabolkar was fighting for the bill to be passed. He and a Santan Sanstha spokesperson, Abhay Vartka, were guests on the show. During the argument, he got agitated and walked out. After the show, the Sanstha labelled me an anti-Hindu journalist in their mouthpiece, Sanatan Prabhat. They started a campaign against me. They printed my mobile number in their paper and asked their activists and supporters to call me. For the next one and a half months, I got threatening and abusive calls and messages.
The threatening calls stopped after that?
Even after Dabolkar was killed on 20 August 2012, the threats continued. In fact, they published my photograph with Dabolkar, Pansare and journalist Kumar Ketkar, in their mouthpiece Sanatan Prabhat and on their website. Our pictures had a cross mark on them, as if to signify the chronology of targeting us.
How are the threat calls to you related to the Pansare murder case?
Last week, some officers from the Mumbai police special branch came to me and told me they wanted to give me protection. They gave me a letter signed by a senior police inspector and said there is a general perception of a threat to my life. But I refused to accede to their request as it would hinder my work as a journalist. If something has to happen, the protection of one constable cannot save me.
How did a fringe group like the Sanatan Sanstha gain such clout to openly issue death threats to rationalists and journalists?
The Sanatan Sanstha has a history of terrorist activities. It planted bombs in Goa and was responsible for the Thane blasts. Its activists were arrested as well. There is nothing new about these threats. Their Trustee, in an interview to the Mumbai Mirror, said that arms' training is provided to members. Now with the BJP government in power, they are enjoying a free run.
But even the Congress government did nothing when it was in power...
In one of my interviews, the then Maharashtra Home Minister RR Patil had said that taking action against the Sanathan Sanstha would create a lot of pressure from the Shiv Sena. The then Chief Minister of Maharashtra Prithviraj Chavan had written to the Home Ministry seeking a country-wide ban on the group but the Central government did nothing. The Sanatan Sanstha is so powerful because it enjoys patronage across all political parties.