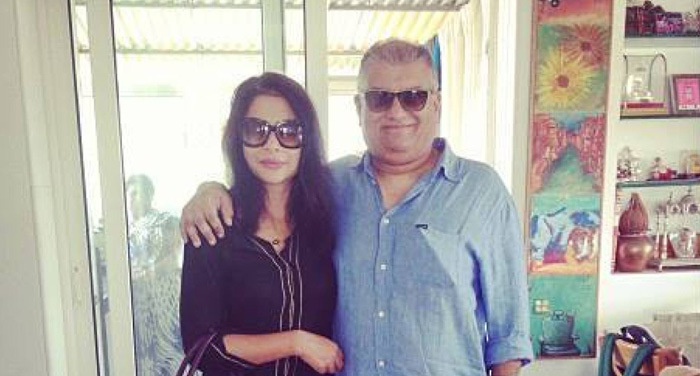 Media baron Peter Mukerjea was charged by the CBI, on 20 November, for the 2012 murder of Sheena Bora.
The 59-year-old has also been charged with criminal conspiracy and now faces the same allegations as his wife Indrani, who had previously been held solely responsible for the crime that captured the nation's attention earlier this year.
The CBI also Peter responsible for misleading his son Rahul when he expressed concern about Sheena's disappearance. The chargesheet meanwhile, hints at a financial angle to the case.
Peter Mukerjea will remain in CBI custody till 23 November. Here's a closer look at the media honcho, as we chart his journey from a humble marketer to an accused in of the country's most sensational crimes.
Mukerjea was born in United Kingdom in 1956. He graduated from Doon School in 1971 and went on to begin his career as a marketer at American food processing company Heinz, in the UK.
He worked at different positions in Storehouse PLC in the UK, Oglivy and Mather in Delhi and London and DDB Needham in Hong Kong.
Peter married Shabnam Singh in 1975. The two went their separate ways in 1994.
In 1993, he joined STAR TV as sales director. This proved to be a stepping stone for Mukerjea's rise as a media tycoon in India.
The beginning of his career at STAR coincided with Rupert Murdoch's acquisition of the network. Mukerjea was handpicked to expand STAR's business in India where he assumed position of CEO in 1997 and remained there till 2007.
Under him, STAR rose from the heavy losses it was incurring to becoming India's most watched franchise of channels. It was during his tenure that STAR delivered popular shows like Kyunki Saas Bhi Kabhi Bahu Thi and Amitabh Bachchan's Kaun Banega Crorepati. Interestingly, Mukerjea's stint with STAR came to an end right before KBC decided to rope in Shah Rukh Khan as the host.
He was introduced to Indrani in 2002 by Alyque Padamsee, an Indian theatre artist and filmmaker. According to a TOI report, the two bonded over their shared dislike of re-marriage. Peter and Indrani got married shortly after. Indrani said that she was not even divorced when this happened, but said yes on instinct. "He spoils me. He makes me feel so. loved," she had said in an interview to the TOI.
India Today consecutively listed him as one of the 50 most powerful people in the country thrice between 2004 and 2006.
After marrying Indrani and quitting STAR, he took up the role of Chief Strategy officer at INX Media in 2007. INX was Indrani's venture from 2006 and was financed by Singapore-based Temasek, Kotak Equity Fund, New Vernon and New Silk Route.
In 2009, the Mukerjeas relinquished 30% stake to private equity buyers and left their managerial roles when investment company Temasek alleged that the couple had illegally drained large sums of money from the company's accounts.