Namit Hans
| Updated on: 13 February 2017, 3:34 IST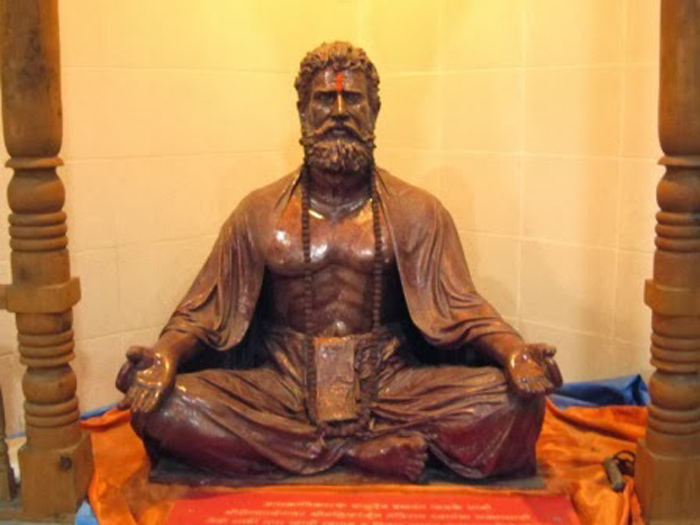 If we are in the position today, 2015, to have forgotten that once India was not free, it's because of the freedom fighters who selflessly put everything else aside and gave us our Independence.
We all know of Mahatma Gandhi, Jawaharlal Nehru, Maulana Azad, and Subhas Chandra Bose. But thousands of others put their hearts and souls into swaraj for us. Most have been forgotten. But they should be remembered again.
For instance, have you heard of Vasudev Balvant Phadke?
Phadke flabbergasted the British authorities with surprise attacks, and even managed to take control of Pune for a few days.
"At midnight I would awake and think how the ruin of the western oppressors would be achieved until I was as one mad. I learnt to fire at targets, to ride and sword and club exercise. I had a great love of arms and always kept two guns and swords", he wrote in his diary.
Here is a look at his life and struggle
-V B Phadke was born on 4 November 1845 in Shirdhon village, Raigad, Maharashtra. After completing his schooling in Kalyan, he moved to Mumbai and then Pune for higher studies.
-Justice Mahadev Govind Ranade's speeches inspired him to enter the freedom struggle and he began travelling and delivering speeches to promote the Swadeshi movement.
-But he truly began loathing the British Raj after famine struck Maharashtra. In his diary, he wrote how he blamed the callousness of the British for the misery of Indians.
-His mentor, Vastad Salve, belonged to an untouchable community and from him Phadke learnt the importance of bringing backward classes into the mainstream.
-Phadke started preparing for an armed struggle after organising the Ramoshi and the Bhil community together. He made his first move by attacking village Dhamari of Pune.
-The rebels continued their attacks in different areas of Pune and Satara in Maharashtra for the next four to five years. Phadke would first destroy the communication facilities and then raid the British treasury.
-He published and distributed an anti-British manifesto while he carried out his raids. These continuous raids shook the British Raj and Phadke became notorious in London.
-There was more to Phadke than fierceness. He co-founded the Poona Native Institution, which was later renamed the Maharashtra Education Society. He also established the Bhave school in Pune which runs more than 50 educational institutions in six districts of Pune today.
-The British put a bounty on Phadke and he was finally captured on 20 July 1879 from the Kadalgi area of Maharashtra. He was sentenced to prison for life in 1880 and transported to Aden.
-On 13 February, 1883, Phadke managed to escape the prison but was caught for the second time. He was put in solitary confinement, and died either during a hunger strike, or because of tuberculosis.
"A child being born does not at once become a man but grows little by little, and I saw my struggle with the British as such, from collecting small bands of raiders, to looting the treasuries to raising a band, then an army of men for freedom. If I find that there is no success in this world then I shall go to the next to plead for the people of India," he wrote in his diary.