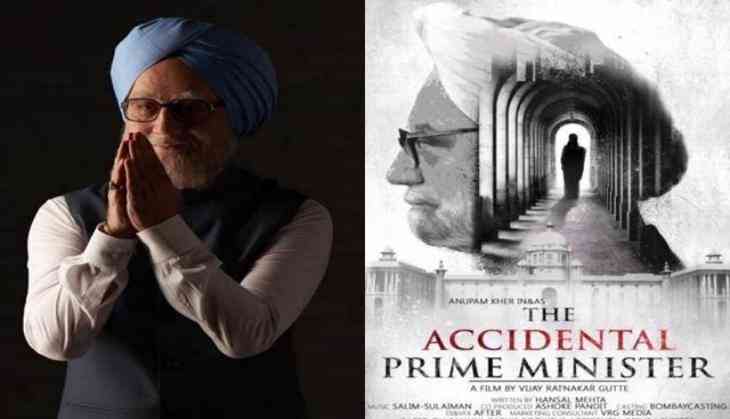 The Accidental Prime Minister
Surrounding the controversy over the movie 'The Accidental Prime Minister,' a firm linked to director Vijay Ratnakar Gutte is facing tax fraud charges in United Kingdom.
A tax fraud case has cropped up in the UK where the VRG Digital Corporations Pvt Ltd has been alleged to indulge in the 'circuitous transactions' with a few domestic companies linked to the British Film Institute.
Gutte told The Indian Express that "In fact, I was a victim of the scam run by Horizon. I had paid Rs 34 crore to Horizon and, instead of paying the government, Horizon ran away with the money. I have filed a Rs 100 crore suit against Horizon Outsource. But I am glad the department arrested me because I believe that is how investigations in this country should be done."
Single bench of the Delhi High Court refuses to entertain the plea seeking ban on the trailer of the movie 'The Accidental Prime Minister. Court asks the petitioner to go to the division bench.

— ANI (@ANI) January 7, 2019
Earlier, the movie has attracted a lot of controversey when Satyajeet Pati, the president of Maharashtra State Youth Congress had alleged that it was a propaganda film being funded by the BJP, saying "The film portrays false facts. It's a propaganda movie by the BJP. Moreover, BJP leaders are officially endorsing the movie on social media. It is clear that the BJP is trying to distract focus from farmers' issues and defeat in three states. They are under pressure and hence indulging in such propaganda."
The movie is set to release on January 11 and today the Delhi High Court has rejected a PIL seeking a ban on its trailer, which was unknowingly removed from the Youtube recently.
Also read: Lok Sabha 2019: Nitin Gadkari sidelined from BJP's committee of manifesto, Rajnath Singh & Arun