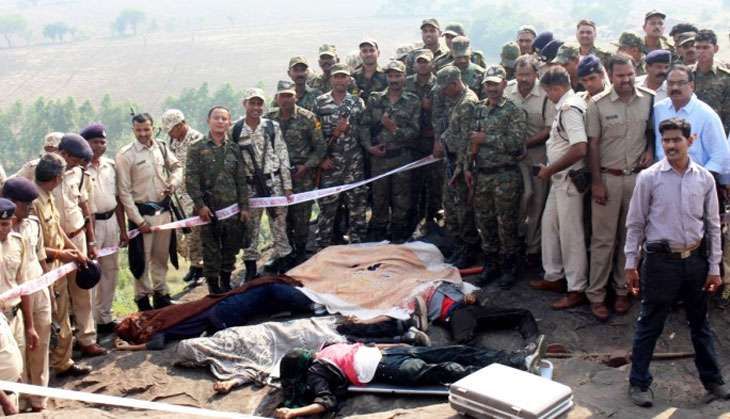 In a contradictory statement, the chief of Madhya Pradesh's anti-terror squad, Sanjeev Shami, said that the eight SIMI activists were unarmed when they were shot dead in Bhopal during a police encounter on 31 October.
According to a NDTV report, Shami added, "It is well settled in law when the police can use force and take a life. These men were dreaded criminals. If the police sees the possibility that such men can escape, they can use maximum force."
While talking to NDTV, Shami said he will stand by his account though he is aware that since the eight SIMI men were declared dead, other police and government officers have been claiming that the men were armed with country made pistols.
"Even if the police are not being fired at, they can use such force," Shami said. The encounter with the SIMI men was led by Shami's anti-terror squad.
Shami's acceptance that the SIMI men were unarmed when the encounter took place differs vastly from the claims of other policemen and home minister Bhupinder Singh who had been saying that while the prisoners had no arms when they escaped from jail, they were supplied with country made pistols later.
The police even claimed to have recovered four country-made pistols from the eight men which they said had been used to fire at the policemen during the encounter.
Also Read: SIMI activists' encounter: Mayawati alleges RSS agenda; Digvijay Singh suggests larger conspiracy
According to the report, the post mortem report reveals that the men were shot in the head, chest, feet and back.
In his speech on 1 November, chief minister Shivraj Singh Chouhan lashed out at the Opposition for criticising the shooting as a staged encounter and called for fast track courts.
Also Read: CM Shivraj Singh Chouhan slams critics of Bhopal SIMI encounter, calls for fast track courts
"We will have to evolve a system for quick trials. How long can you keep them under trial? Some people even get chicken biriyani in jail. We should seriously consider setting up fast-track courts," the Indian Express quoted him as saying.
Also Read: SIMI encounter: CPI(M) General Secretary Sitaram Yechury demands judicial probe
The CM also questioned if the SIMI men were made to escape. "Bhage ki bhagaye gaye? (did they escape or were they made to escape)? Some politicians are insulting the martyrdom of head constable Ramashankar Yadav whose throat was slit," the daily quoted him as saying.