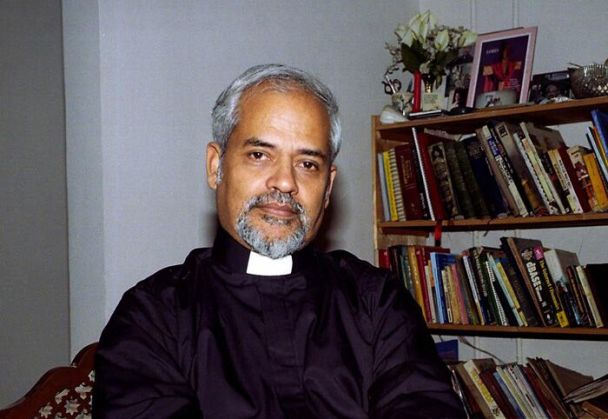 St Stephen's College principal Valson Thampu, the college professor accused of sexual harassment by a PhD student and the complainant appeared before the Delhi Commission for Women (DCW) on 19 August. The three attended a closed-door meeting with DCW chairperson Swati Maliwal.
However, Thampu was visibly flustered after attending the meeting that lasted for almost three hours. Emerging out of the questioning, when a reporter asked him how did the questioning go, Thampu said in a mocking tone: "Main Dawod Ibrahim hoon".
He is also believed to have told the commission that if it deems fit it can recommend his removal from the college.
The Indian Express quoted him as saying, "Its my request to the commission. If I have committed a mistake, I have the dignity and the backbone to say yes, I have committed a mistake and I am sorry for it. But if I have not committed a mistake I shall not bend my knees before insolent might."
Delhi Commission for Women (DCW) had summoned St Stephen's principal Valson Thampu in the molestation case earlier this month.
A research scholar had alleged that she was molested by an assistant professor in the college's Chemistry department. The accused Satish Kumar, who was supervising her PhD, had also threatened to pour sulphuric acid on her. The victim also claimed that Thampu has been shielding Kumar and has pressurized her in different ways to withdraw her complaint.