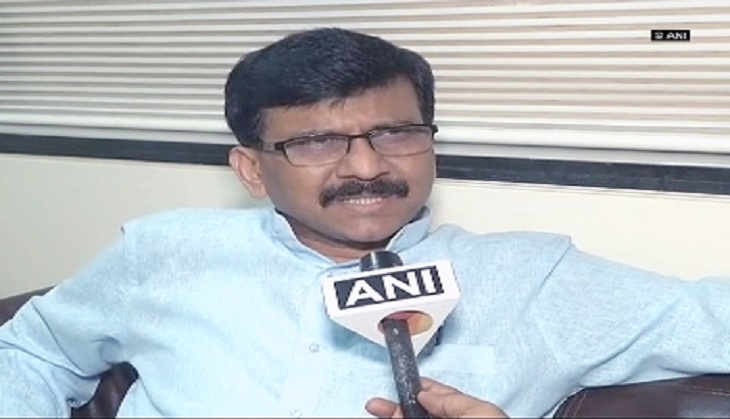 The Shiv Sena accused the Congress of politicising the Malegaon blast episode after the Sonia Gandhi-led party raised allegations that the Centre's interference diluted the case against the accused in the Malegaon blasts.
Shiv Sena leader Sanjay Raut told ANI that the Congress' action was not in the interest of the nation.
"Those who are innocent you branded them as Hindu terrorists. Terrorism has no religion or color... The evidence collected by the NIA during the UPA regime was fake. You bring forth the evidence," he said
Raut also said that the Congress must learn from the matter and realise that the past would not be repeated.
Blaming the Prime Minister's Office for the NIA's U-turn in the 2008 Malegaon blasts case, the Congress had demanded a Supreme Court-monitored probe into the matter.
"The NIA (National Investigation Agency) has become 'NaMo Investigation Agency'," Congress leader Anand Sharma Sharma said at a press conference.
He alleged that the chargesheet appeared to be aimed at "decimating and demolishing" the "meticulous" probe conducted by Maharashtra ATS then led by slain IPS officer Hemant Karkare.
"There was direct interference from the PMO.from his (PM's) office, I have said it earlier and everything is being proved, a dirty tricks department is being run. This government is centrally coordinated," Sharma said.
The Bharatiya Janata Party (BJP) had earlier alleged that the Congress framed Sadhvi Pragya Singh Thakur in the case.
Also read - Malegoan blasts: These are legal matters based on quality of evidence, says Jaitley
BJP national secretary Shrikant Sharma said the Congress should not do politics over the NIA's decision but atone for its conspiracy. "Political comments are not evidence. The then Home Minister used Pak-sponsored terms like Hindu terror and saffron terror. There was no evidence against Pragya Thakur," he added.
Eight years after she was arrested in the Malegaon blast case, Sadhvi Pragya got a clean chit from the NIA earlier last week.
The NIA on Friday filed a supplementary chargesheet before the court and gave a clean chit to Sadhvi Pragya and five other accused. It also revoked the stringent Maharashtra Control of Organised Crime Act from the case.
--ANI