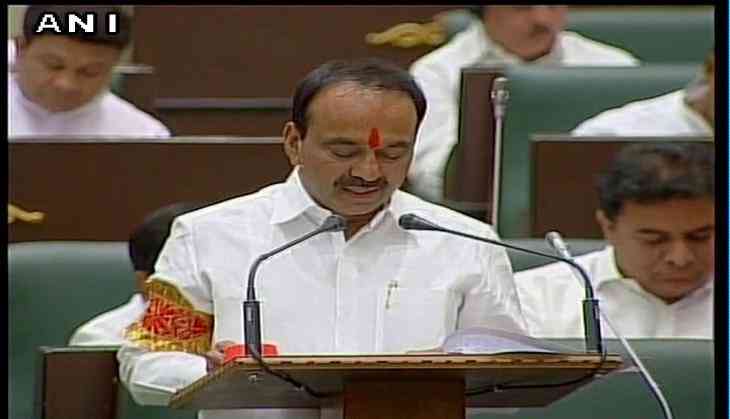 Telangana Finance Minister Etela Rajender (Twitter)
Telangana Finance Minister Etela Rajender on 25January reviewed and discussed the Budget proposals with the finance department officials.
Rajender explained the finance officials about the Budget that is to be introduced in the state in the financial year 2018-19.
Meanwhile, the Telangana Prohibition and Excise Association Diary 2018 has been inaugurated by Excise Minister Padma Rao and Mahabubnagar MLA V.Srinivas Goud.
Speaking at the event, MLA V. Srinivas Goud said "The excise department is the uniform department; it has made high securities during the Telangana agitation. Constable, head constables and everyone had worked hard in the successful of Telangana formation. The drug was not stopped for last 60 years but after the Telangana formation, it was completely banned. The cheap liquor was banned and a healthy environment was created to the public around."
-ANI