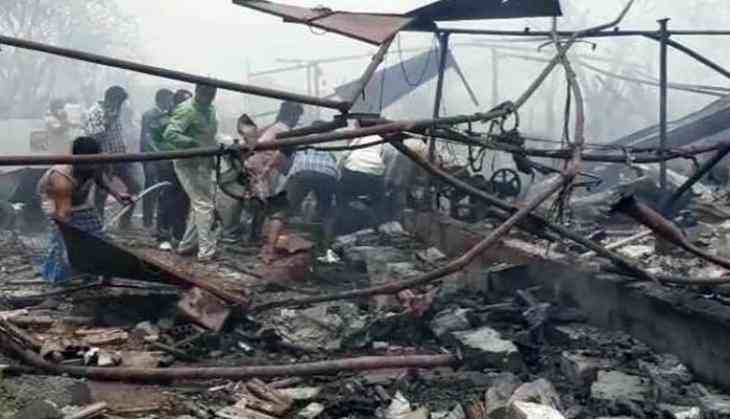 11 dead, several injured in a blast at a firecracker factory in Telangana's Warangal district. Rescue operation underway.
Eleven people died and 5 left injured when a fire broke out in a firecracker godown in Telangana's Warangal Rural district, police said.
Efforts to extinguish the fire, which broke out at Wednesday noon, was still being carried out when reports arrived at around 1:45 pm. Firefighters were also carrying out rescue operations at the godown, which was near Kotalingala village, around 135 km from Warangal town, reports NDTV.
"Around 15 people were reported to be inside when the fire broke out," the police said.
Witnesses said they heard a big blast like sound before seeing the massive fire bursting out. Five people who were injured have been admitted to the MGM Hospital in Warangal town.
An investigation has been ordered and the cause of the fire was being ascertained.
Details awaited.
Also read: Burari Deaths Mystery: What was Lalit Bhatia- the alleged mastermind doing on a mobile shop on the death day? See CCTV footage