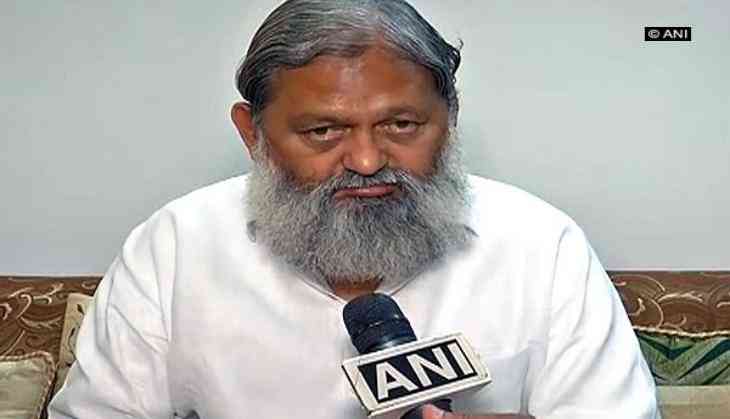 Haryana's Sports Minister and Bharatiya Janata Party (BJP) leader Anil Vij on Monday assured that the state government will leave no stone unturned in delivering justice to the victim.
"The incidents are being monitored at the highest level in the police department. The government is treating these incidents with extreme seriousness. Rightful and strict punishments shall be given to the rapists in these case." Vij told ANI
Taking on Opposition parties, Vij asserted that the former's task is to play politics while the government must continue to work towards betterment.
Meanwhile, two persons have been arrested in the connection with the Rohtak gangrape case.
The Haryana Minister also informed that teams have been formed and are being sent to different places to nab the remaining culprits.
"All forces have the deployed so they may get the maximum punishment they deserve," he added.
On May 9th, a woman was brutally gang-raped and murdered, wherein later her mutilated body was found in an empty plot in Haryana's Rohtak.
The incident came to light when the victim's body was found in the city's IMT area.
The victim had allegedly refused a marriage proposal, following which the accused reached her home a week later with his friends.
A heated argument broke out which resulted in the woman slapping him.
In revenge, the accused along with his friends allegedly raped and murdered her.
The family of the victim said that on May 9, at least five to six youth abducted her from the gate of a private company.
After that the accused took her to a deserted place and gang-raped her.
The victim's mother said that the accused have been pressurizing the woman for marriage for the past one year.
The forensic reports suggested that the victim was mutilated with sharp-edged weapons.
Later, the accused tried to run her over to hide her identity.
"The victim was tortured and her body was mutilated after the gang rape. She was killed after being raped involving at least seven people.
Her skull was smashed in a way which indicates that she was run over by a vehicle in order to hide her identity," the forensic team has stated.
The victim was living with her mother and brother and used to work in a private medicine company.
The woman's parents had filed a missing complaint, based on which the police tracked her parents down.
The parents were called to Rohtak to identify her body.
The distraught parents have claimed that this ghastly attack was carried out by the girl's neighbour and have demanded capital punishment for the rapists.
-ANI