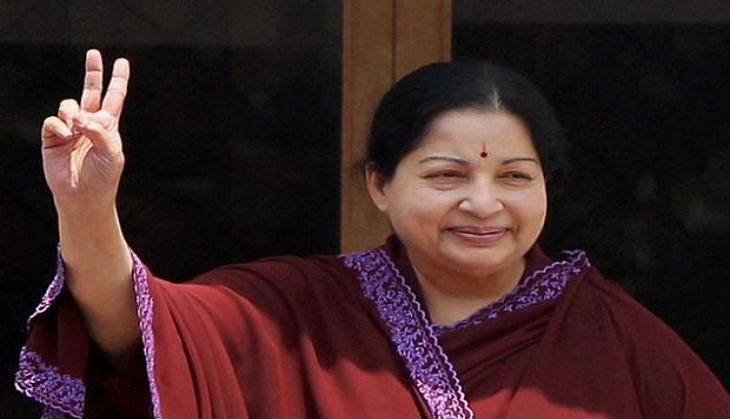 The health of Tamil Nadu Chief Minister J Jayalalithaa, who was admitted to Apollo Hospital on 22 September, has improved, the All India Anna Dravida Munnetra Kazhagam (AIADMK) said on 24 September.
AIADMK spokesperson CR Saraswathi further dismissed reports that Jayalalithaa would be flown to Singapore for diabetic and kidney treatment.
In several places in Tamil Nadu, AIADMK party cadres held special prayers for her speedy recovery and good health.
Jayalalithaa developed a fever and suffered from dehydration on 22 September.
The hospital also released a statement saying that Jayalalithaa was on a normal diet and was under observation.
However, it is not known when she will be discharged from the hospital as ministers and supporters of the AIADMK leader assembled outside the hospital to pray for her to recovery.
Prime Minister Narendra Modi also sent her a bouquet of flowers, wishing her a speedy recovery.
Thanking Modi for his kind gesture Jayalalithaa replied through a letter that said: "I thank you for the concern and good wishes you have expressed in the letter dated 23.9.2016."
-input from agencies