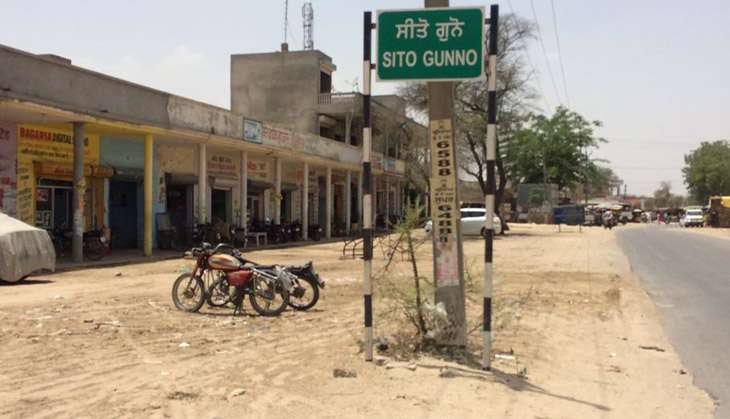 On the occasion of World Environment Day (5 June), the Punjab government announced plans to build a minar to honour the efforts of Amrita Devi Bishnoi, her daughters and the residents of the Bishnoi community.
In 1730, 363 people, led by Amrita Devi, laid their lives down in Khejarli to save trees from being felled by the Maharaja of Jodhpur.
On 24 May, Punjab CM Parkash Singh Badal approved the site plan of a nature park-cum-monument in the Abohar tehsil of Sitogunno village in Fazilka district.
The minar will stand at the center of the nature park-cum-monument, where 363 Khejri trees will be planted across an area of five-acres.
The memorial will also comprise a library - which will house books with the names and deeds of the people who laid down their lives to save the trees.
Once completed, the minar, will stand at a height of 363 feet and will tower over Jaipur's Fatehburj minar, which currently holds the record for being India's tallest minar at 328 feet.
An amount of Rs 25 crore has been sanctioned for the memorial project.
The Bishnoi community's sacrifice
In 1730, the Maharaja of Jodhpur sent his troops to cut down Khejri trees for the construction of his new palace.
When the troops reached Khejarli village, south east of Jodhpur, they were met by the Bishnoi community, residents of the area, who strongly resisted the felling of the trees, as the community reveres the green Khejri as being a sacred tree.
Amrita Devi led the resistance by hugging the tree - a forebearer to the Chipko movement. The soldiers threatened to kill her if she refused to let go. But Amrita Devi refused to budge, and was killed in the process.
The Bishnois were unfazed and refused to let go of the trees. And the soldiers killed all 363 members of the Bishnoi community who were engaged in this unique protest.
When news of the massacre reached the Maharaja, he apologised to the Bishnoi community. This is the first instance of an Indian sacrificing their life for an environmental cause. The story of the Bishnoi community's sacrifice continues to inspire environmental activists till date.