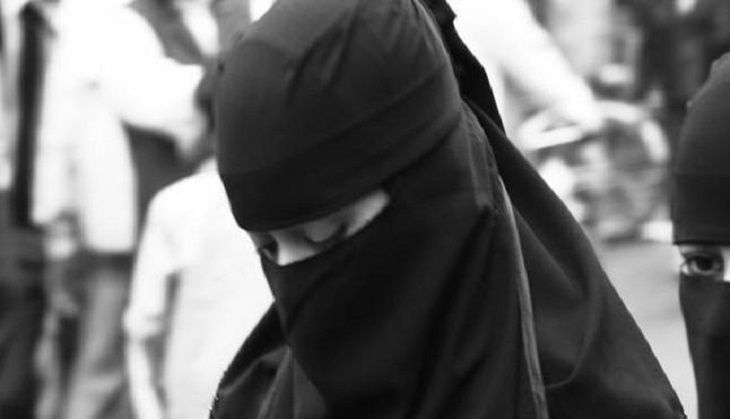 The Bharatiya Muslim Mahila Andolan (BMMA) has collected over 50,000 signatures from Muslim women and men, who have all voiced their desire to ban the practice of 'triple talaq'.
The BMMA has requested the National Commission for Women to intervene and end this "un-Quranic practice".
BMMA co-founder Zakia Soman said that the nation-wide signature campaign was undertaken in various states like Bihar, Gujarat, Jharkhand, Karnataka, Kerala, Maharashtra, MP, Odisha, Rajasthan, Tamil Nadu, Telangana, UP and West Bengal.
Many more signatures are expected to be collected in the coming days.
According to a recent BMMA study titled, "No more 'Talaq Talaq Talaq' - Muslim Women Call for a Ban on an UnIslamic Practice", 92.1% Muslim women want this biased system of verbal triple talaq to stop. The study documents accounts of 117 Muslim women who have been victims of "triple talaq".
In a section of the study titled 'How did the divorce take place?', about 59% of the women admitted that they had been divorced unilaterally after their husbands said the word 'talaq' thrice.
Unilateral divorce is also sometimes practiced via Facebook, phone, SMS / WhatsApp, email and through relatives.
Muslim women, who do not receive alimony or maintenance, are often left fending for themselves and their children.
"...Indian Muslim woman continues to suffer on account of oral and unilateral divorce. The Quranic injunctions about accountability, time period, procedure, arbitration notwithstanding triple talaq takes place all around us. This un-Quranic practice needs to be abolished by law. One simple method as suggested by a prominent scholar of Indian origin could be an amendment to the Dissolution of Muslim Marriages Act, 1939 to include man apart from woman," the report states.