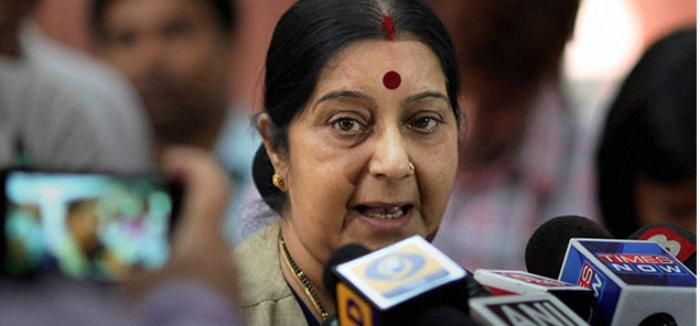 Foreign Minister Sushma Swaraj will fly to both Palestine and Israel on Sunday to meet leaders in both nations, reports The Telegraph.
This is an attempt to show Palestine that it is just as important to India as Israel, despite the perceived tilt towards the Jewish nation by the Narendra Modi government.
On Sunday, Swaraj will first visit Ramallah, and then move on to Jerusalem. "This is the first visit of (the) external affairs minister to (the) West Asia region," said a statement issued by the MEA. "And Palestine is the first destination in the region which in itself reflects the importance India holds for Palestine in its engagement with the countries of the region."
This is an important statement to make given the abstention of India in a UN vote critical of Israel last July. Palestine and many of its neighbouring countries were unhappy with India's abstention from the vote and the fact that Modi had on Twitter once called Israel Prime Minister Benjamin Netanyahu 'a friend'.
After this, the MEA decided that any visits to Israel would be followed or preceded by trips to Palestine and Jordan, which has the largest Palestinian refugee population in the world.
In another statement, the MEA said: "India's relations with Israel are part of its engagement with the broader West Asia region and are independent to its relations with any country in the region."