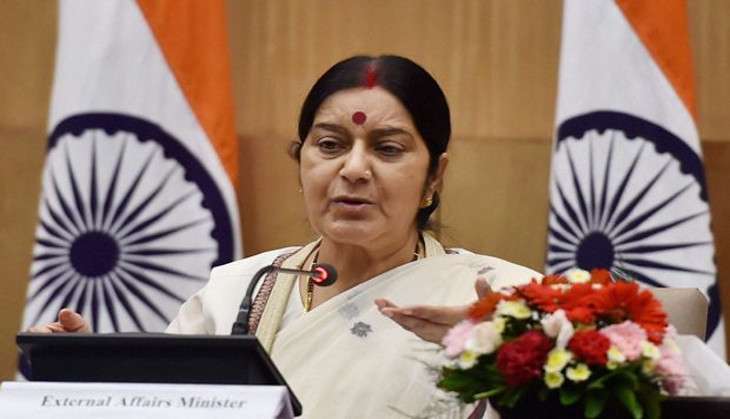 In last minute efforts, India has reached out to Indonesia to save an Indian man from execution in a drug peddling case, requesting the country to exhaust all legal recourse before the death penalty is carried out.
Gurdip Singh, 48, was found guilty by an Indonesian court of trying to smuggle in 300 grams of heroin and was handed the death penalty in 2005. He is among 14 death row convicts who are likely to be executed on 29 July.
MEA Spokesperson Vikas Swarup said Indian Embassy officials in Jakarta are reaching out to the Indonesian foreign office and the senior leadership of the country on the issue.
External Affairs Minister Sushma Swaraj on Wednesday night had said the government was making last minute efforts to save Gurdip Singh.
"Afdhal Muhammad, the legal representative of Singh, was of the view that he can file for Presidential clemency under the relevant law before the President of Indonesia. The Embassy sent a Note Verbal to the Indonesia's Foreign Ministry requesting that all legal recourse should be exhausted before the death penalty is carried out," Vikas Swarup said.
Singh, who hails from Jalandhar in Punjab, is among 14 people who are facing execution after the authorities decided to resume implementing death penalties. The decision was criticised by human rights organisations.
The 14 convicts to be executed include persons from Indonesia, Nigeria, Zimbabwe and Pakistan.
Singh was arrested on 29 August, 2004, at the Soekarno Hatta Airport on charges of drug trafficking. The Tangerang Court awarded him capital punishment in February 2005, against the prosecutors' request for 20 years imprisonment.
His appeal against the death penalty was turned down by the High Court of Banten in May 2005. He then appealed to the Supreme Court, which also upheld his death penalty. He is currently detained at Nusakambangan Pasir Putih, Cilacap.
In another incident, two Indian death row convicts in Qatar are moving the country's Supreme Court against the punishment handed to them by a lower court order for allegedly murdering an elderly Qatari woman.
"In January 2015, the Lower Court held them guilty of murder and awarded the death sentence to all three accused. With the help of the Embassy, the three nationals filed an appeal in the Appeal Court, challenging the lower court's verdict. However, the Appeal Court in its judgement, upheld Lower court's verdict in respect of Subramanian alagappa and Chilladurai Perumal, while commuting the death sentence of Sivakumar Archunan into life imprisonment," Swarup said.
He added, "The Embassy has obtained a copy of the verdict, and a lawyer, hired by the embassy is making preparations for the Supreme Court Appeal in order to file it within the stipulated time."
--PTI