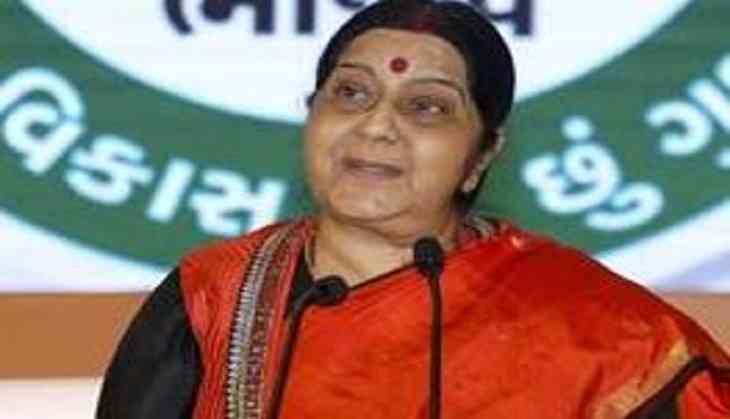 External Affairs Minister Sushma Swaraj on Tuesday flagged the H1B visa issue as a "strong concern" during a meeting with a visiting US Congressional delegation and sought bipartisan support for it
The 9-member US congressional delegation from the house committee on science, space and technology is led by its chairman Lamar Smith, ministry spokesperson Raveesh Kumar tweeted
"Swaraj flagged the issue of H1B visa as a strong concern and sought bipartisan Congressional support for the same," he said in a series of tweets
During his recent visit to the US, Finance Minister Arun Jaitley had also raised the issue during his meetings, and had said "those coming from India on H-1B visas are high value professionals, who contribute immensely to the US economy. They are not illegal economic immigrants, about whom there is concerns in the US. They come here legally."
The US must decide appropriately while taking a decision on its visa policy, he had asserted
The H1B visa is a non-immigrant visa that allows US companies to employ foreign workers in speciality occupations
It is the most sought after by Indian IT professionals
The minister also welcomed the strong desire of the delegation to strengthen cooperation in strategic, economic, science and technology, and space sectors
She lauded the positive role of the US Congress in developing India-US strategic relations, Kumar tweeted.
-PTI