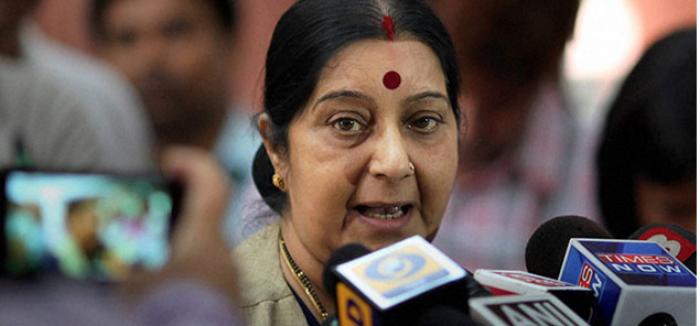 External Affairs Minister Sushma Swaraj on 3 April met a delegation from the Catholic Bishops' Conference of India (CBCI) and confirmed that Father Tom Uzhunnalil is safe.
The minister said that efforts were being taken to secure the release of the priest who was abducted in Yemen by the Islamic State.
Father Gyanprakash Topno, spokesman of the CBCI, told PTI that a five-member delegation had yesterday met Swaraj who strongly refuted reports that the priest was not alive.
"Father Tom is safe and efforts are on for his release as early as possible," Topno said quoting the minister who also told the delegation that "government will facilitate the priest's safe return to India". He said the minister told the delegation that more details cannot be divulged at this stage.
Father Tom Uzhunnalil, who hails from Kerala, was abducted last month by a terror group in Yemen, a conflict zone. He had gone missing in Yemen after the Islamic State militant group attacked a care home run by Mother Teresas Missionaries of Charity in the southern Yemen city of Aden. Gunmen had stormed the refuge for the elderly earlier this month and killed a Yemeni guard before tying up and shooting 15 other employees. Four foreign nuns, including an Indian, working as nurses were among those killed.
--PTI