Somi Das
| Updated on: 13 February 2017, 3:20 IST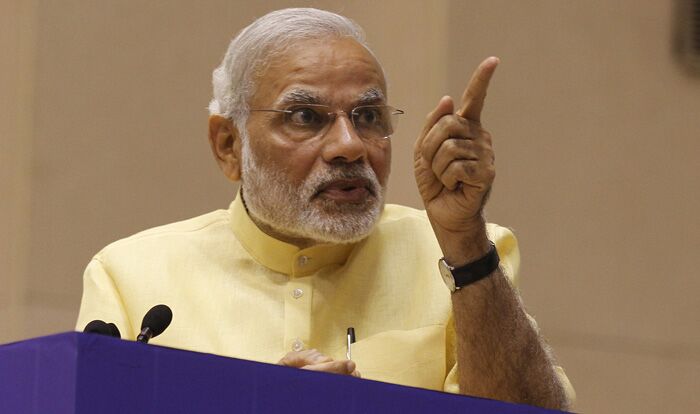 Editor-in-Chief of Rising Kashmir Shujaat Bukhari speaks to Catch on Prime Minister Narendra Modi's Jammu visit, why he chose to attend late Congress leader Girdhari Lal Dogra's birth centenary and how important is the proposed Rs 70,000 crore package for the development of the state.
Why do you think Narendra Modi chose centenary celebrations of late Congress leader Girdhari Lal Dogra as the reason to visit Jammu and Kashmir?
It in indeed surprising that PM Modi has chosen to attend G L Dogra's centenary celebrations, as Dogra was a hard-core secular leader. It looks like a dichotomy as Modi represents extremely other view of how to do politics in India. But it is good if he has acknowledged Late Dogra's secular legacy. One main reason, however, is that Dogra happens to be Finance Minister Arun Jaitly's father in law.
To mention Dogra was one leader who would attend the July 13 function in Srinagar that is observed as Martyrs Day to commomerate the killing of 28 Kashmiris by Dogra forces in 1931. This year the BJP though, being in power, decided to boycott the day and rather negated the sacrifices given by people to fight autocratic rule.
Why do you think he restricted his visit only to Jammu and didn't go to Kashmir?
To my understanding I think there was nothing to offer to Kashmir at this stage and he would not have liked to be seen coming to Kashmir on Eid eve since he has been maintaining distance from any affair related to Muslims such as Iftaar.
Also Jammu and Kashmir government has sought a Rs 1.27 lakh investment from the centre over a period for 5 years. Modi is expected to announce a package. Do you think, since the PDP is in alliance with BJP, it is in a better bargaining position. And how necessary is the package for the state's development?
Nothing is known about the contours of the package as yet. But I think the Government of India shall have to bail out the state from the financial mess not only for the fact that BJP is a partner in government but because it has responsibility towards the state. Package is inevitable as people are suffering on many accounts primarily due to the devastation caused by September floods and there is no relief. People of integral part have to helped and cannot be left in lurch.
A Rs 2000-crore package is also in the offing for Kashmiri Pandits. One of the contentious issues is that of composite townships for the community. Do you think the BJP-PDP government would be able to come to a consensus on this?
Package is good and exclusively 3000 jobs is also welcome. GOI and state government have in previous years also given thousands of jobs to KPs but it has not helped them to come back. Township is a contentious issue and has already been embroiled in a controversy. Consensus across the political divide including that with separatists is must to set the ball rolling. There are severe reservations about this concept. People fear it is part of a sinister plan to make exclusive townships and grab the land in its name.
Even the previous government had announced rehabilitation packages and reservation for Kashmir Pandits. How differently do you think this government is approaching the issue and how successful it would be in bringing back Pandits to the valley?
They did give the package. But the concept of separate townships has already boomeranged. In fact, BJP that has been pampering KPs for long time is caught in a piquant situation. To address this constituency, though KPs did not vote for BJP in 2014 assembly elections, BJP is desperate to follow the Panun Kashmir model that envisages a "separate homeland in Kashmir" and that has been strongly resisted by people here.
The government is planning to provide Kashmiri Pandits with 6000 jobs. Do give us a brief idea about what is the employment scenario is in Jammu and Kashmir and if such a promise is feasible or not.
As I said they have been getting these out of turn jobs for last several years but has it really helped to assimilate them back in society. They live in isolation in separate colonies. J&K has roughly 20 lakh unemployed people and this is a major concern for youth in state. This special treatment has to be seen in that context as well.