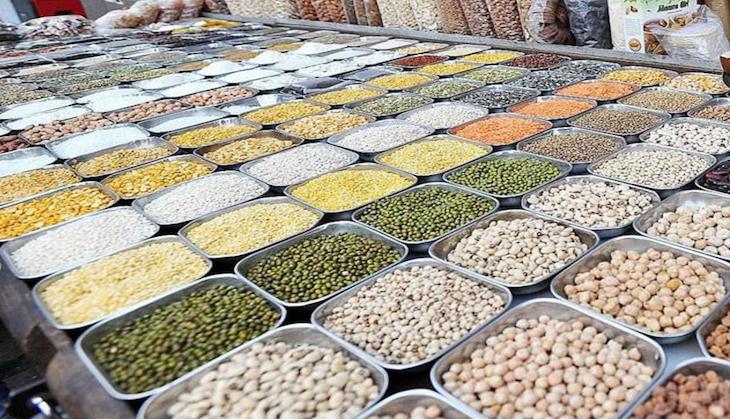 Inflation has hit food products from all quarters, as the prices of vegetables and pulses have gone through the roof this summer. Cost of staple food products like tomatoes, potatoes, arhar dal and urad dal have almost doubled in the wake of severe drought across the nation.
Arhar dal now costs Rs 170/kg, while Urad dal is being sold for as much as Rs 196/kg. Tomatoes and potatoes are being sold for Rs 100/kg and Rs 20/kg respectively.
The year's inflation went up from 2.21% to 12.94%. The Wholesale Price Index was adversely affected as a direct result, pushing it to 0.79% in May, its highest level in 19 months.
Food Minister Ram Vilas Paswan has said that the government's target is to procure 1.5 lakh tonnes of pulses for buffer stock creation. Of this, 1.15 lakh tonnes of pulses have already been procured during the kharif and rabi seasons.
India's annual pulse production is estimated to be 17.06 million tonnes, against a demand of 23.5 million tonnes. In 2015, 5.5 million tonnes of pulses were imported.
The current price surge is however a clear indication of the fact that the government's efforts to build stocks of pulses have been largely ineffective.