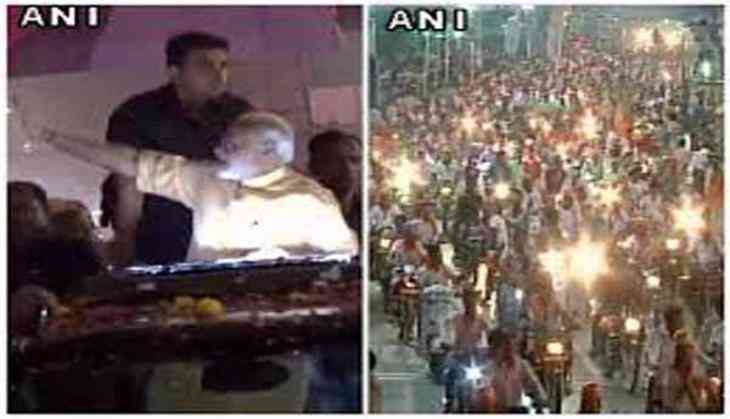 Traders and power-loom weavers in Surat observed a shutdown on 15 June over a demand for the withdrawal of the Goods and Service Tax (GST).
They feel the bill is against their interests.
On Wednesday, the traders convened a meeting in the city's Good Luck textile market and decided to call for a complete shutdown.
In the Vyapari Sangarsh Samiti (VSS) meeting, traders from 165 textile markets in various areas of the city were urged to support the bandh by shutting their shops.
The crowd ridiculed the Bharatiya Janata Party's (BJP) slogan of 'acche din', and used the phrase 'aafat ke din,' while referring to the GST.
The bandh has gained support from around 80 textile associations across the country.
All the textile association leaders are expected to meet in New Delhi from June 16 to June 26 to represent the GST issue to the Government.
Demonstrations will be held against GST today from 4 p.m. to 6 p.m.
Many traders intend to sit on a hunger strike from July 1, if their demands aren't met.
-ANI