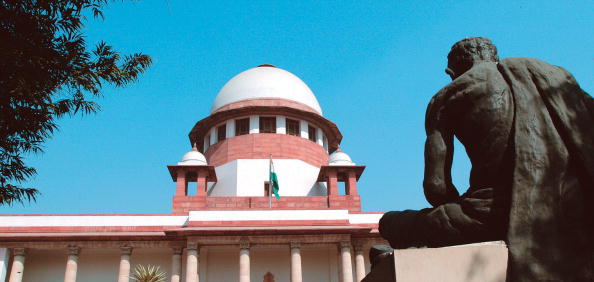 Upholding the death sentence for kidnapping for ransom the Supreme Court said that a surge in such incidents by criminals, terrorist organisation necessitates a stringent punishment.
"The gradual growth of the challenges posed by kidnapping and abductions for ransom, not only by ordinary criminals for monetary gain or as an organised activity for economic gains but by terrorist organisations is what necessitated the incorporation of Section 364A of the IPC and a stringent punishment for those indulging in such activities.
A three-judge bench headed by Justice T S Thakur said, "Given the background in which the law was enacted and the concern shown by Parliament for the safety and security of the citizens and the unity, sovereignty and integrity of the country, the punishment prescribed for those committing any act contrary to Section 364A cannot be dubbed as so outrageously disproportionate to the nature of the offence as to call for same being declared unconstitutional."
Supreme Court was hearing a petition filed by a convict, who was awarded death sentence in a kidnapping-cum-murder case, challenging the constitutional validity of section 364A of the Indian Penal Code.
-PTI