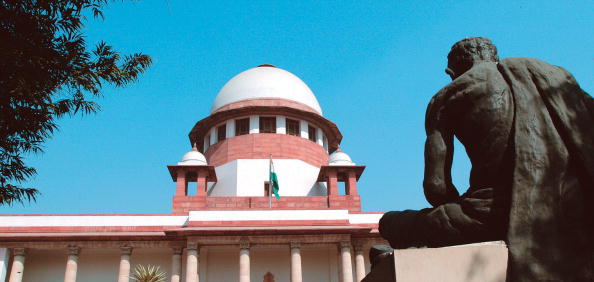 After Centre filed a plea asking for a larger Constitutional bench to look into the petitions challenging government's ambitious project to grant Aadhaar cards to all citizens, the Supreme Court on 6 August reserved its verdict for 11 August. A three-judge bench headed by Justice J Chelameswar said that it will take a decision on whether the questions raised by the Centre can be referred to a larger bench or not.
"Whether the Right to Privacy is a fundamental right guaranteed under Part III of the Constitution of India, in the light of express ratio to the contrary by an eight-judge bench in M P Sharma case and also by a six-judge bench of this court in Kharaksingh's case," one of the questions raised by Attorney General Mukul Rohatgi, who appeared for the Centre, reads. "If so, what are the contours of the Right to Privacy," another question says.
Additional Solicitor General (ASG) Pinky Anand, also appearing for the Centre, handed out the questions which may be referred to a larger bench for an authoritative pronouncement on 11 August.The ASG has also said that the larger bench judgment had earlier held that Right to Privacy is not a fundamental right.
However, the "subsequent judgments by lesser Bench strength" have held that the Right to Privacy is a fundamental right under Article 21 of the Constitution and this is contrary to the larger bench decision.The bench also comprising comprising Justices S A Bobde and C Nagappan said that it will consider all these questions and pronounce the judgment on Tuesday.
Yesterday, the Centre had sought transfer of pleas against Aadhaar to larger bench, saying that a two-judge or a three-judge bench cannot decide it.Referring to pronouncements made in historic cases like A K Gopalan, Maneka Gandhi and bank nationalisation, the top law officer had said that inconsistencies with regard to interpretation of certain fundamental rights can only be "squared up" by a larger bench.
Rohatgi had said that the apex court had long back held that privacy was not a fundamental right. However, later smaller benches of the court "wrongly" held that right to privacy was a fundamental right by reading it in Article 21 (right to life) of the Constitution, he had said.
-PTI