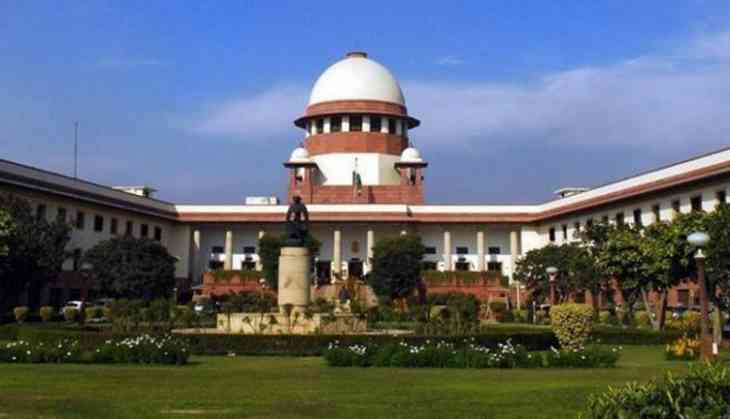 The Supreme Court on Wednesday refused to transfer the case involving the disqualification of 18 MLAs of Tamil Nadu's ruling party All India Anna Dravida Munnetra Kazhagam (AIADMK) from Madras High Court.
Furthermore, the top court rather assigned a new judge, Justice M. Satyanarayana in Madras High Court to hear the case.
Last week, the Madras High Court passed a split verdict in the said case, following which the matter was to be heard afresh by a third judge.
After the split verdict, the disqualified AIADMK MLAs filed a plea in the top court seeking transfer of their case.
Earlier in June, Madras High Court Chief Justice Indira Banerjee upheld the disqualification of the 18 legislators ordered by Tamil Nadu Assembly Speaker P. Dhanapal, while Justice M Sundar disagreed with her and struck it down.
The political crisis in Tamil Nadu began in September last year when Dhanapal disqualified 18 AIADMK MLAs under the 1986 Tamil Nadu Assembly Members Party Defection Law.
The disqualified MLAs include: S Thangatamilselvan (Andipatti), R Murugan (Harur), S Mariappan Kennedy (Manamadurai), K Kadirkamu (Periyakulam), Jayanthi Padmanabhan (Gudiyattam), P Palaniappan (Pappireddypatti), V Senthil Balaji (Aravakurichi), S Muthiah (Paramakudi), P Vetrivel (Perambur), N G Pathiban (Sholingur), M Kodandapani (Tiruporur), T A Elumalai (Poonamallee), M Rengasamy (Thanjavur), R Thangadurai (Nilakottai), R Balasubramani (Ambur), S G Subramanian (Sattur), R Sundaraj (Ottapidaram) and Uma Maheswari (Vilathikulam).
Post disqualification, the MLAs asked State Governor C. Vidyasagar Rao to remove Chief Minister Edappadi K. Palaniswami.
Alleging mala fide intention by the Speaker, the rebel MLAs moved the Madras HC to reinstate them. Subsequently, the high court had then reserved its verdict.
If the disqualified MLAs are not allowed to sit in the House, the 234-seat Tamil Nadu state assembly's strength would come to 215.
(ANI)